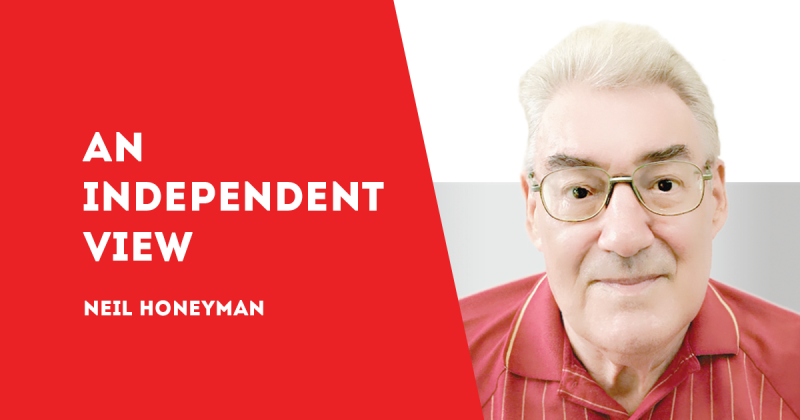 REVIEW: "A formal assessment or examination of something with the possibility or intention of instituting change if necessary." – The New Oxford American Dictionary
Last week's announcement that the joint congressional oversight committee will meet in January to review the K-12 program in terms of its declared objective to make students more competitive for the workforce is welcomed.
Sen. Sherwin Gatchalian chairs the Senate's basic education committee. He said recently:
"The K-12 program is a massive historical education reform we introduced to produce the quality graduates that we need. While the program has gaps and challenges, we need to sustain it in a way that also addresses implementation issues to provide quality education and boost global competitiveness."
Reform?
I believe reform means to make changes in order to bring about improvements.
The oversight committee needs to specify what improvements have taken place and to demonstrate, if it can, how students are now more competitive for the workforce.
From 2010 to 2013 we were bombarded with propaganda telling us that K-12 would make our students more employable and globally competitive.
Now is the time to take stock.
Have we become more globally competitive?
I think not.
We should rejoin the United Nations Education, Scientific, and Cultural Organization (UNESCO)'s international comparison which assesses the performance of 15 year olds in English, Mathematics, and Science. Otherwise talk of "globally competitive" is empty.
The Department of Education (DepEd) has a lot to answer for. Now is the time to drop the propaganda and instead to deal with verifiable facts.
Gatchalian mentions "gaps and challenges." These need to be specified rigorously and what must be done to address these.
DepEd has yet to reveal the results of the assessment it had commissioned from the Philippine Normal University to conduct a review of the first batch of senior high school students (fifth and sixth year high school) who graduated in April 2018.
We are waiting.
***
We now have a system where students have 13 years of compulsory education before they can attend tertiary level.
DepEd, as part of its 2012 propaganda campaign indicated that K-12 was global in nature and that our system, before K-12, was an aberration.
Not so.
Europeans have not heard of K-12.
The Brits, for example, have a standard school leaving age of 16. Students, if they wish, can stay on but there is a freewheeling market in a plethora of academic and technical institutions. There is a well-developed market for past-time courses which can be taken by those already in the workplace.
***
Since K-12, we no longer have any meaningful assessment of our students' level of achievement.
What has happened to our examinations?
Do they count for anything?
The first K-12 batch "graduated" in March 2018 without any real assessment of what they achieved.
In contrast, the examinations for twelfth year students in the Singaporean and Australian versions of K-12 are serious. The successful ones are able to attend their best universities which also correspond to some of the best universities in the world.
In contrast, our universities have been steadily drifting down the international league table.
Congress has been far too gentle with DepEd which has failed to deliver on its promises about global competitiveness.
Now is the time to properly define the problem and to suggest solutions. DepEd, for far too long, has adopted a superior "we know best" attitude.
Our legislation accepted DepEd's pronouncements and passed the K-12 Act.
DepEd has not delivered.
Congress now needs to articulate its concerns./PN