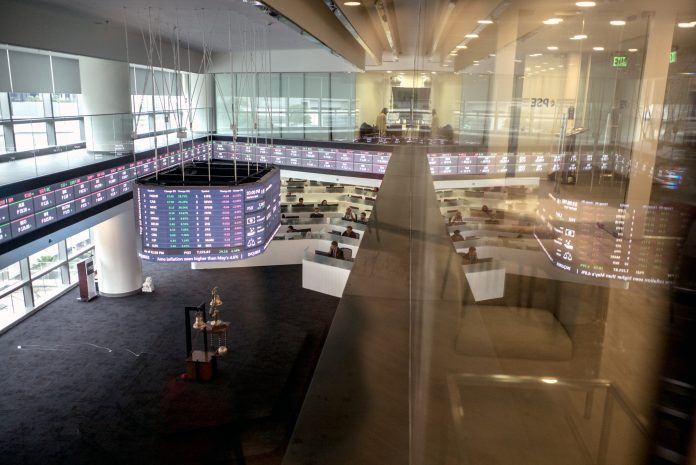 MANILA – Investors' wait-and-see stance pending the outcome of US-China trade talks ended the Philippine Stock Exchange index (PSEi) rally Tuesday and the peso followed suit.
PSEi shed 1.10 percent, or 85.54 points, to 7, 702.12 points.
Citing reports, Regina Capital managing director Luis Limlingan said senior Chinese officials "unexpectedly showed up for negotiations" in Washington "in an effort to resolve long-standing trade disagreements that have triggered uncertainty in global markets."
This development gave observers some optimism, he said, noting the reports.
On the other hand, release of trade reports from the US have been suspended given the on-going government shutdown, which is now on its 17th day.
Investors are also awaiting the result of the parliamentary vote, set on January 15, on British Prime Minister Theresa May's exit plan from the European Union (EU), it was explained.
These factors played in Tuesday's equities trading in the Philippines, which saw bleeding on all counters.
The broader All Shares declined by 0.81 percent, or 37.80 points, to 4,634.17 points.
Property led the sectors with a drop of 1.76 percent and was followed by the Mining and Oil, 1.37 percent; Financials, 0.92 percent; Holding Firms and Services, both lost 0.90 percent; and Industrial, 0.45 percent.
Volume reached 1.2 billion shares amounting to P6.03 billion.
Losers led gainers at 118 to 69 while 44 shares were unchanged.
Relatively, the peso finished the day at 52.47 from 52.38 a day ago.
It opened the day at 52.39, little changed from the previous session's 52.4 start to a US dollar.
It traded between 52.49 and 52.38, resulting to an average of 52.454.
Volume reached USD798.9 million, lower than the USD822.45 million a day ago. (PNA)