SEDA Capitol Central's first anniversary on Nov. 16 proved to be a vibrant celebration of Negros as well, as the premier champion of seamless service in the "City of Smiles" paid tribute to its festive locale for a night of dazzling performances, stellar food, and admirable charity.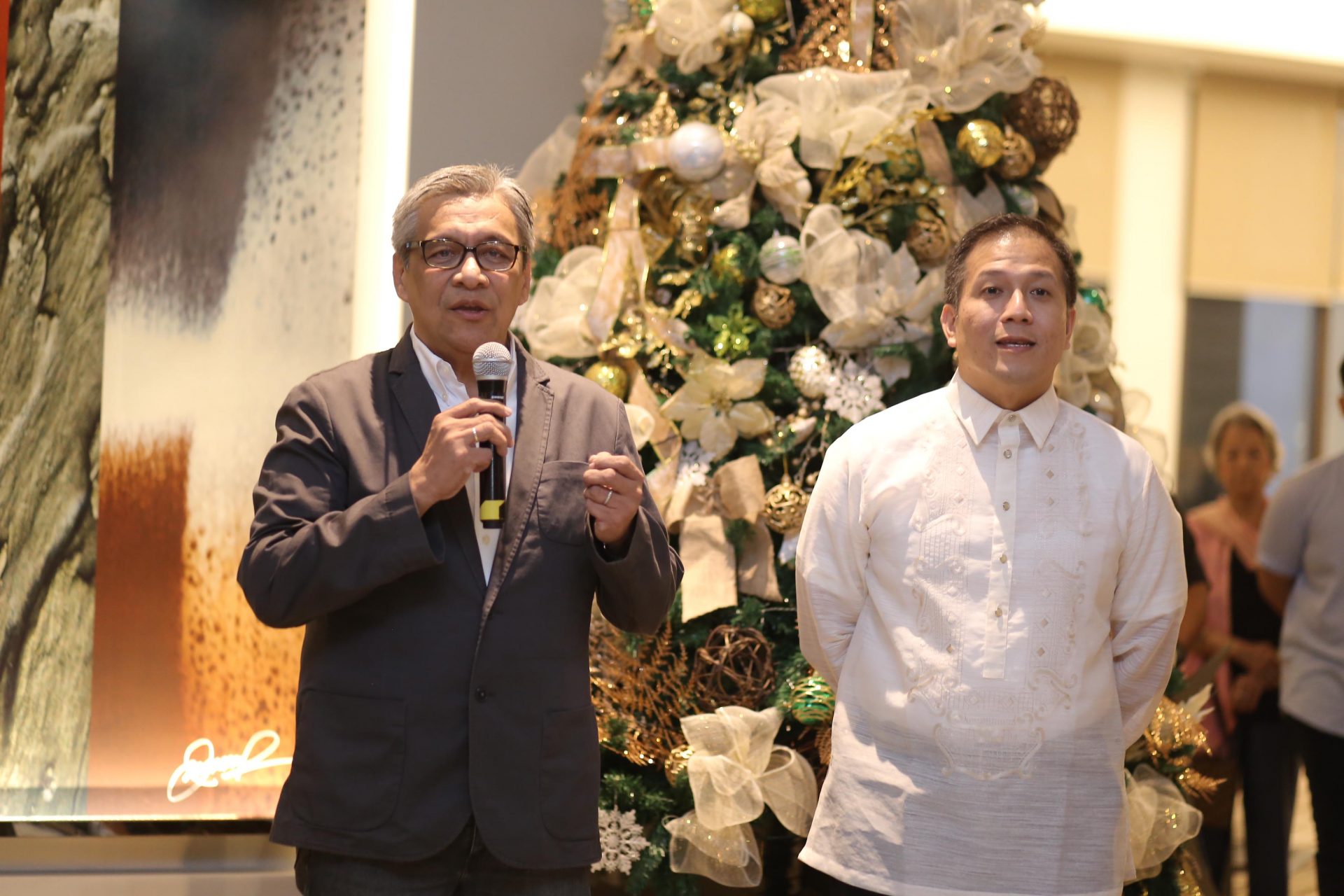 "We are happy to share another milestone with the Bacoleños," said Seda Capitol Central Hotel Manager Rhett Villaruz. "We've incorporated Negros into our first anniversary celebration, knowing that it's the people of Bacolod City and the province of Negros that have played a big part in all our success."
With the theme "We are Negros," the event saw Seda Capitol Central's Satin ballroom decorated to resemble the grounds of Talisay City's iconic The Ruins – indoor fountain, romantic ivory-colored columns, and all – a worthy homage to the Negros Seda has endeared itself to.
'CITY OF SMILES'
Commemorating the hotel's first year in Bacolod – as well as officially kicking off the Christmas season – the two-fold celebration began with Hotel Manager Villaruz and Seda Senior Group General Manager Andrea Mastellone leading the countdown in a Christmas tree lighting ceremony, while also launching its charitable partnership with Smile Train Philippines.
Smile Train is an organization that gives free cleft repair surgeries and comprehensive cleft care to children with cleft lips and palates. Now available for purchase at Seda Capitol Central's lobby are Smile Train cards and ornaments visitors can hang at the hotel's Christmas tree. Between P100 and P300 only per ornament, guests can give back to less fortunate kids, with all proceeds from the program going directly to the organization, as it hopes to bring smiles to more children's faces.
'WE ARE NEGROS'
Building on the "We are Negros" theme, Seda Capitol Central Executive Sous Chef Ynan del Rosario – known for introducing the famously mouth-watering Boneless Chicken Inasal to Bacolod City – prepared a feast inspired by classic local dishes, using native ingredients and familiar flavors the Negrense have come to love.
But of course, the innovative chef Del Rosario couldn't resist adding his own twist to these dishes – all the while still staying true to their Bacoleño roots. A resounding hit among the guests were the bite-sized mango napoleones Seda Capitol Central had prepared especially for the night. Little squares of layered puff pastry, oozing with sweet custard cream and mango filling, and topped with some white sugar glaze – guests really gravitated to these little indulgences.
The night was capped off with awe-inspiring performances from MassKara Festival dancers with their larger-than-life masks and headdresses and the Bayles de Luces ensemble of La Castellana, whose electric Technicolor routine dazzled the crowd.
"As Seda Capitol Central marches to another year, we pride ourselves for offering premier Filipino hospitality and service excellence as we seek to create meaningful memories for our guests," said Villaruz.  "We are intensely grateful for the Negrense's continued patronage of the Seda brand."
Congratulations and cheers to all your success Seda Capitol Central!
Seda Capitol Central is located along Lacson Street corner North Capitol Road, Bacolod City, Negros Occidental. For reservations or inquiries, you may contact them via landine (+63) (34) 703 8888, their official website capitolcentral.sedahotels.com, or their official Facebook page Seda Capitol Central Hotel.
SEDA Capitol Central – adhering to the Seda brand synonymous with quality seamless hospitality, yet still tailored to fit the Bacolod lifestyle./PN