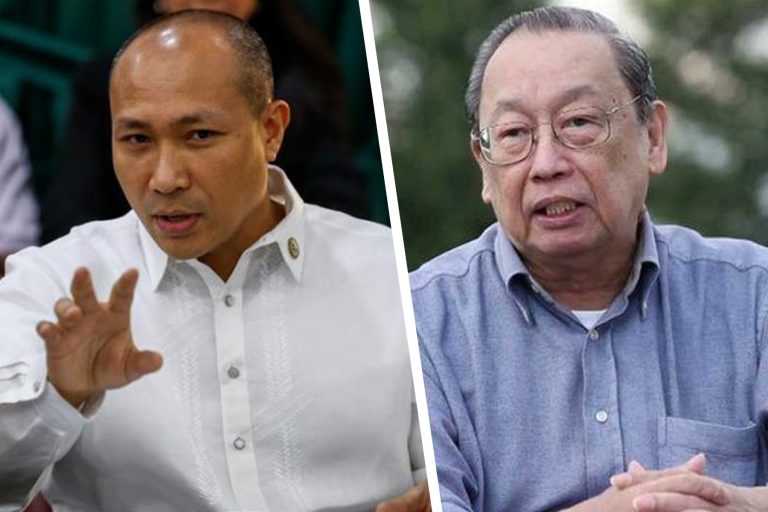 MANILA – The Magdalo party-list and the Communist Party of the Philippines denied the claim of President Rodrigo Duterte that they were plotting to unseat him.
It is impossible for their group to connive with the CPP, Rep. Rodolfo Alejano of Magdalo party-list told a televised interview.
"I just would like to say categorically that we don't connive with the communists," Alejano told cable news channel ANC. "It's very far in our minds to connive and cooperate with the communists in this country."
While denying the alleged ouster plot, CPP founding chairman Jose Maria Sison said his group "wishes to promote a broad united front of patriotic forces" to "rise up and oust Duterte."
"There has never been any discussion between me or the CPP with Trillanes or the Liberal Party about ousting Duterte from power," Sison said in a statement released Tuesday night.
"The moment of ouster will occur when Duterte's own military and police forces withdraw support from Duterte upon the sight and inspiration of the rising people in their millions throughout the archipelago," he added.
In a televised one-on-one conversation with Chief Presidential Legal Counsel Salvador Panelo on Tuesday, Duterte said he had evidence to prove that Magdalo and Sison's group are conniving to oust him.
"They have combined and we have the evidence, the conversation provided by a foreign country sympathetic to us. We do not have the sophistication but meron and the connection will be shown any day now," he said./PN