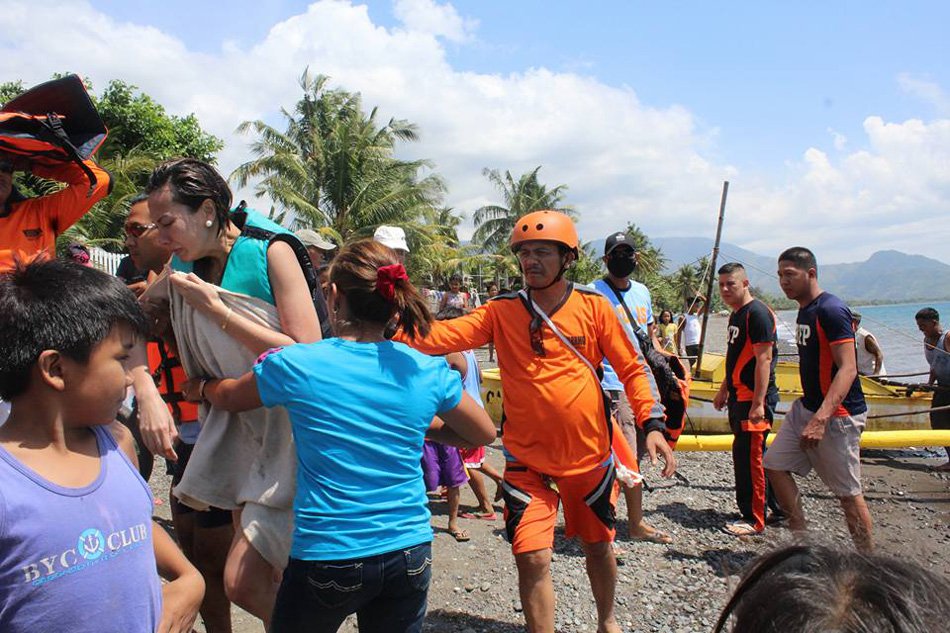 ILOILO City – One person died while nine others, including a mayor and two actresses, were rescued after a speedboat capsized on its way to an island destination from Barangay Aras-Arasan, Sebaste, Antique.
The 50-year-old Bennie Dable, bodyguard and relative of Pandan mayor Jonathan Tan, was rushed to the Justice Calixto Zaldivar Memorial Hospital where the attending physician pronounced him "dead on arrival," police said.
Among those who survived were Tan, actresses Bianca Manalo and Ehra Mardigal, Majel Tresche, Tom Yeung (Madrigal's husband), Torebeo Barrentos, and Joyce Mallari and her two daughters aged 12 and eight.
Sebaste police head Senior Inspector Glen Jaromay told Panay News via phone call that Tan and his visitors were on their way to Mararison Island in Culasi, Antique around 10:50 a.m. on Thursday when the boat they were riding capsized.
The speedboat was owned by Tan and at the time steered by Dable, Jaromay added.
"Based on our investigation, the 10 passengers were supposed to tour Mararison Island. They did not anticipate the strong waves and wind that hit the speedboat," said Jaromay.
The speedboat was three to four kilometers from the shoreline of Barangay Aras-Arasan at the time.
All the passengers, except Dable, were able to hold onto the speedboat when it flipped.
According to Jaromay, the speedboat hit Dable on the head.
Tan and Barrentos, on the other hand, swam for more than two hours to the shoreline to seek help until fishermen saw them, Jaromay added.
"Mayor Tan went on board a pump boat and went back to where the boat capsized and rescued his friends and visitors," the police chief said./PN