MASSKARA FESTIVAL is one of the happiest and most colorful festivals in the country. Its grand presentations, joyous parades and heart-pounding music capture the hearts of locals and tourists every year.
What lures people to visit MassKara goes beyond the bright masks and vibrant costumes. It is the fact that the festival was organized to respond to Bacolod's misery. People mourn during times of hardships but it's not the same way with Bacolodnons. The economic turmoil plus the sinking of a passenger vessel carrying the city's residents brought Bacolod into deep grief. But they chose to rise above it through the MassKara Festival.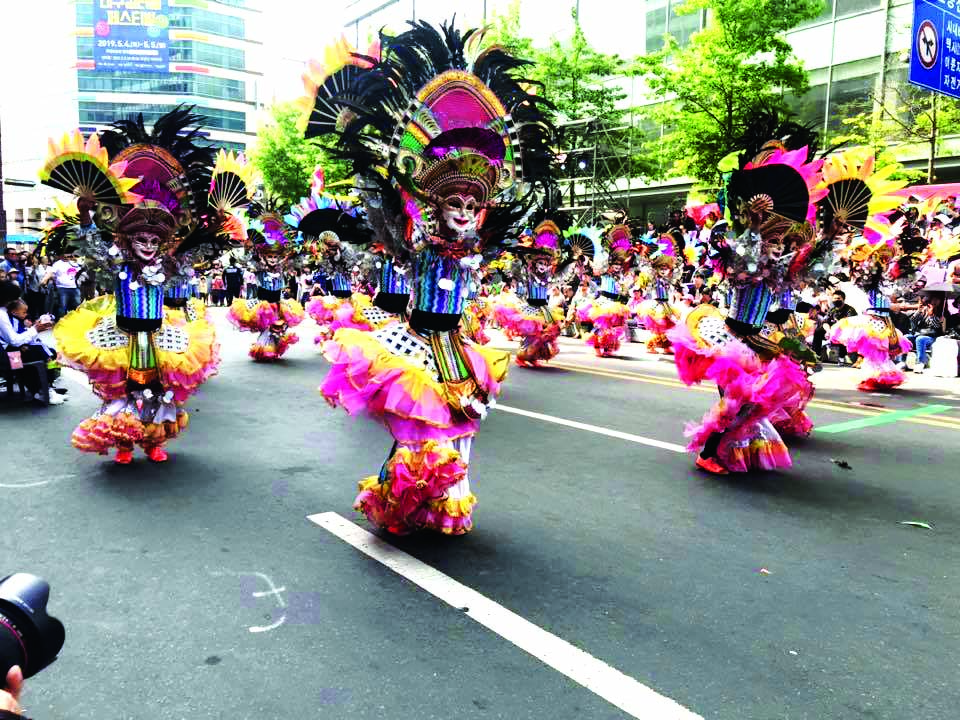 From its humble beginnings in the 1980s, MassKara blossomed into one of the grandest events not just in the Philippines but worldwide. Every year, tourists from all over the world come and visit the city to witness what the festival has to offer. They enjoy not just the festival but the hospitality of the Bacolodnons.
In fact, according to the City Tourism Office, Bacolod achieved an increase in tourist arrivals (0.5 percent) last year, with Americans topping the list. The increase can be credited from the tourist arrivals during MassKara Festival as more people from different countries all over the globe celebrate with Bacolodnons during October.
And it is not just the foreigners who come that make MassKara a worldwide event. The festival itself goes to other countries to showcase its vibrancy and uniqueness.
In July 2019, MassKara dancers performed in San Francisco, California as part of the Bacolod City Trade and Tourism Mission to USA.
The dancers wowed the crowd with their upbeat music and synchronized moves in a performance held at the San Francisco Filipino Cultural Center. It was truly a showcase of what Bacolod has to offer.
Moreover, the MassKara Dance Team joined the 2019 Daegu Colorful Festival in South Korea where they won Best Foreign Group, besting 21 groups from the foreign category.
Last year, they also clinched the bronze medal during the World Mask Dance Competition in Andong City, South Korea. There were 13 participating countries in total: Russia, South Africa, Kazakhstan, Latvia, Israel, China, Malaysia, Sri Lanka, Taiwan, Vietnam, Indonesia, Thailand, and the Philippines.
Because of MassKara's popularity worldwide, the city will host this year's International Mask Arts and Culture Organization (Imaco) International Conference, a gathering of festivals that use masks. To be held from November 5-8, the group is composed of individuals and organizations from 60 countries.
The conference "aims to preserve the mask culture, and provide an opportunity from representatives all over the world to unite and share various cultural values."
MassKara Festival was born because the Bacolodnons chose to smile amid their hardship. Years after, MassKara Festival wows the world./PN