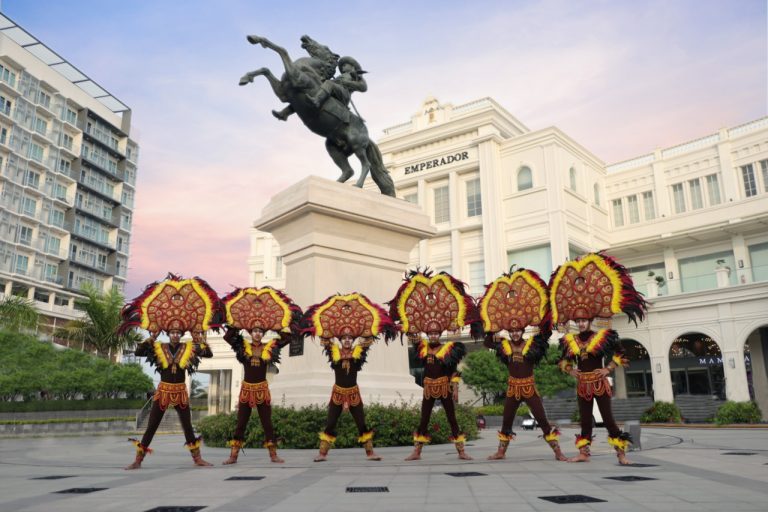 ILOILO City – There is still room for improvement in the Dinagyang, one of the most colorful festivals in the country, according to the National Commission for Culture and the Arts (NCCA).
It can attract more tourists than it already has, said NCCA chairman Felipe de Leon during the workshop "Dinagyang Rhythm and Vibes Conference V" participated by Dinagyang musicians, choreographers and artistic directors Friday last week.
But how?
Add more features, said de Leon, and "have a focus."
"We are holding this workshop to make sure that Dinagyang will have a focus. Without a clear focus, people will be confused," he explained.
The Dinagyang Festival started in 1967. A replica of the Santo Niño de Cebu was brought from Cebu to the San Jose de Placer Church. The image was enthusiastically received by the Ilonggos who danced on the streets of Iloilo City.
Since Dinagyang is both a religious and artistic festival, de Leon suggested that "it must be a devotional festival celebrated in the most artistic way."
With this focus, de Leon said, stakeholders could then figure out what new features to add to Dinagyang to attract more audience.
He specifically mentioned participation of more noncompeting tribes like real indigenous peoples' (IP) tribes like the Ati or Sulod Bukidnon of Panay.
During this year's staging of Dinagyang Festival, performers included Tribu Miru, an IP and noncompeting tribe. But de Leon said there could be more.
"Filipinos are geniuses in bringing people together. The best way to do this is to introduce many features," stressed de Leon.
The NCCA chief said the future of Dinagyang remains "very bright."
"This is a choreographer's festival unlike Ati-atihan (and other festivals). The competing tribes are artistically prepared. This is more professional…the music, the choreography, the performance," said de Leon.
But he reminded the workshop participants to balance the festival's aesthetic elements with its identity.
"How do you make it more Ilonggo," he said.
Dinagyang is the Hiligaynon word for revelry or merrymaking. The festival is Iloilo City's version of the Ati-atihan celebrations widely observed not only in Panay Island but also in other parts of the country. It may not be as ancient as the one in Kalibo, Aklan but it is known more for its participants' impressive choreography and striking costumes that reflect the ingenuity, craftsmanship and artistry of the Ilonggos./PN