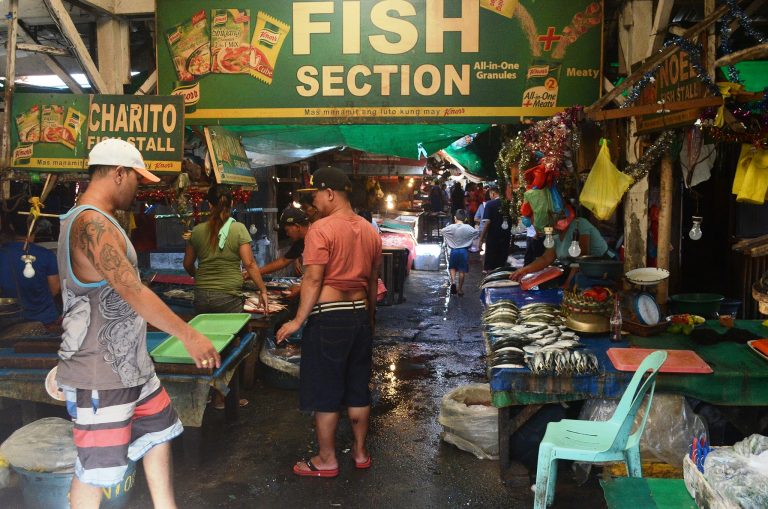 AFTER months of uptick, the inflation rate has slowed down at 6 percent for the month of November, the Philippine Statistics Authority (PSA) reported yesterday.
The year-on-year inflation slowed down from 6.7 percent in October 2018, the lowest rate since the 5.7 percent rate in July.
The month-on-month inflation declined 0.3 percent from the same period last year.
In a statement, it said that the slowing down of inflation proved the efficacy of anti-inflationary measures taken by the government and pointing to continuing reduction going forward.
"It is comforting for us that the slowdown will alleviate the struggles of poor Filipinos, especially now that the holiday season is just around the corner," the PSA said. "This is a positive development in the government's commitment to manage inflation."
It added: "This makes us even more determined in curbing inflation and enforcing all measures to guarantee food security."
The year-to-date inflation as of November 2018 normed 5.2 percent, 1.2 percentage points above the high end of the government's inflation target range of 2.0 to 4.0 percent, but slightly below the 5.3 percent emerging forecast of the Bangko Sentral ng Pilipinas.
Food and non-alcoholic beverages continue to be the main drivers of inflation. Last month, it decelerated to 8.0 percent from 9.4 percent in October 2018.
This was, however, significantly higher than the 3.0 percent in November 2017.
Food inflation slowed to 7.7 percent in November from the previous month's 9.2 percent. This was caused by the improvement in the supply of key agricultural commodities such as rice, fish and seafood, meat, vegetables, corn, and fruits.
The PSA however pointed out that the mitigating measures by the government, including Administrative Order 13, issued by the President should be continuously implemented and strictly monitored.
Rice prices are expected to go down further with the passage of the rice tariffication bill in Congress but the measure opens the rice market to qualified players, should be coupled with the full operationalization of the National Window System to allow seamless imports processing and to avoid unwarranted delays.
"We are optimistic that inflation will stabilize further in the near term. But we will keep a vigilant eye on upward pressures such as volatility in the global oil market," the PSA said.
"Managing inflation expectations, however, is crucial. We ask the business sector to avoid any unwarranted price increases as experienced during the rollout of the first tranche of fuel excise tax increase," it added. "But we urge the public to be on the lookout and report any profiteering activities.  We assure everyone that we will follow through with our efforts to maintain price stability and raise the quality of life of every Filipino."/PN