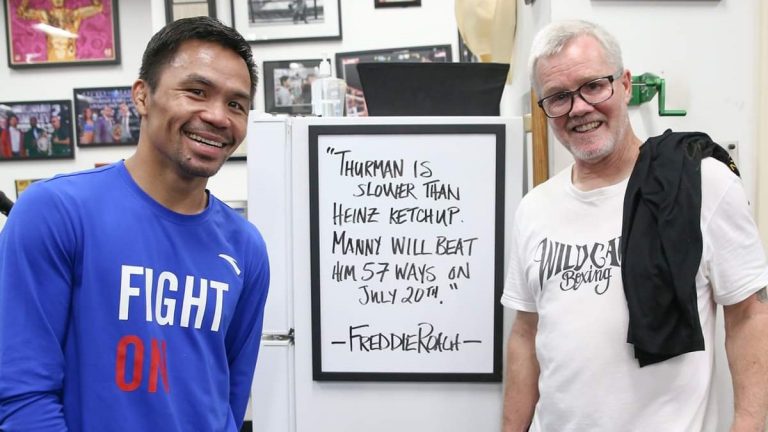 MANILA – Filipino ring icon Manny Pacquiao promised to pull off a stunner against undefeated American Keith Thurman in their WBA world super welterweight clash on Saturday at the MGM Grand Garden Arena in Las Vegas.

The 40-year-old fighting senator is confident of making the cocky Thurman eat his words after recently finishing off what he described as his "best training camp in years."

During the duration of his training camp, Thurman made a string of comments, including that he will send Pacquiao into retirement, while also saying he would "crucify" him in the ring.

"I heard everything he said about me,a bout what he will do to me. The things he says about me do not make me angry. They inspire me," Pacquiao said.

"This has been the best training camp I have had in years," Pacquiao added. "Keith Thurman thinks he is going to retire me. I am not ready to look back. I am still looking forward."
The eight-division world boxing champion added: "Keith Thurman is going to be very surprised by what he sees from me in the ring. He is going to leave the ring a very disappointed fighter." Pacquiao will be entering the match with a 61-7-2 win-loss-draw ring record, with 39 stoppage wins, while Thurman has a perfect 29-0-0 boxing record, with 22 stoppage wins./PN