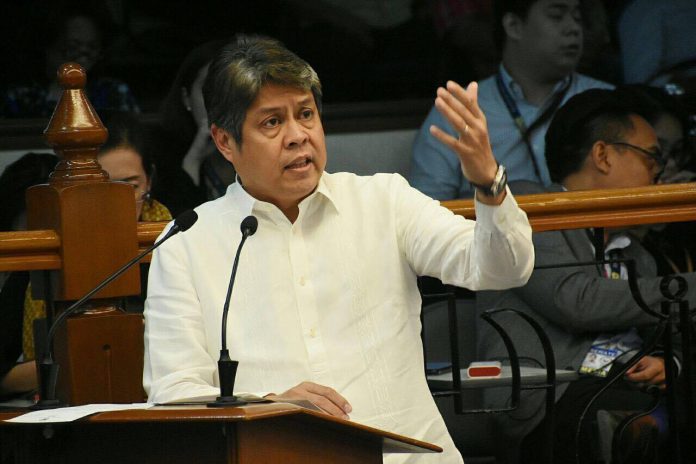 MANILA – Opposition Sen. Francis "Kiko" Pangilinan recently filed a bill seeking to disqualify political turncoats from office to institutionalize and strengthen the country's political parties as pillars of a democratic system.
"If we are to encourage a bigger part of the electorate to be critical thinkers and have informed positions on issues that affect the country, we need to establish a credible political party system where people who have the same ideologies and advocacies can work toward the promotion of said beliefs," said Pangilinan.

Pangilinan filed Senate Bill 421 or the Political Party System Act, which aims to create a state subsidy fund for political parties to enable them to build meaningful political identities, policy-based platforms and agenda, and internal democratic structures.

Aside from providing state subsidies to political parties, the pending proposal also intends on pushing for the following reforms on the political party system:

* Make campaign finance more transparent
* Prohibit political turncoatism
* Strengthen citizen-parties linkages

"If political parties are state-funded, the public can demand accountability and transparency from parties and candidates," Pangilinan said.

He added: "Political turncoatism shall be a ground for the disqualification of candidates, while parties accepting turncoats shall be disqualified from receiving the state subsidy. Moreover, party-members shall be required to uphold the values and ethical standards on their public lives."

Pangilinan reiterated that unless there is a clear ideological line that separates our political parties from one another and politicians are free to jump ship from one party to another out of convenience, we will be stuck in the brand of politics that is plaguing our country today./PN