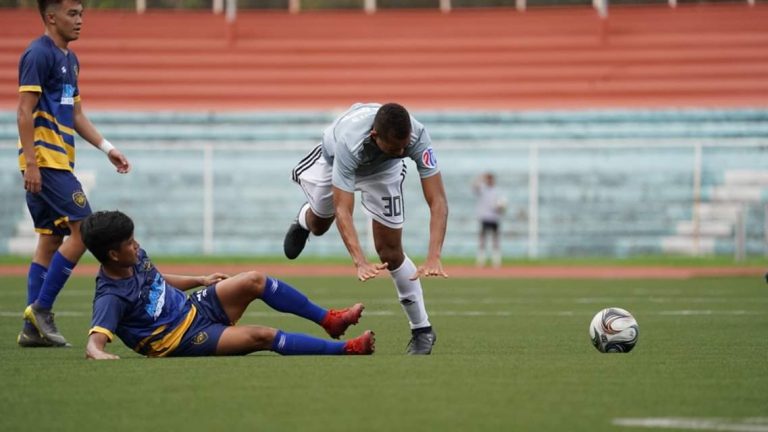 MANILA – Kaya Futbol Club-Iloilo leaned on the lone conversion of Alfred Osei to defeat Global Cebu FC, 1-0, in the 2019 Philippines Football League over the weekend at the Rizal Memorial Football Stadium here.
With both teams struggling to make a conversion, Osei rose to the occasion with a second half hit as the Ilonggos moved up to solo first place in the standings with nine points on three wins.
"Honestly, it was a lucky goal, but I'll take that any day, especially with a performance like that, being that sloppy in front of goal. The chance was there, and I just took it," Osei said.
Kaya-Iloilo failed to convert of its early chances as Jordan Mintah struck the crossbar with a long range effort, while Darryl Roberts saw his shot blocked by Global-Cebu keeper Nelson Gasic.
As the struggles continue for the Ilonggos, Osei broke the tie at the 52nd minute when he steered a low shot into goal after a missed conversion from teammate Ilonggo Jovin Bedic.
"It's a good thing that we got three points. As a bonus, we were able to maintain the clean sheet," said Kaya-Iloilo head coach Noel Marcaida. "But we have to be conscious moving forward."
"It's not that we played badly. We created chances, we were able to play that ball around well. But moving forward, we need to work on our finishing. We need to be more clinical and composed in front of goal," he added.
Kaya-Iloilo, which is aspiring for its second consecutive crown after ruling the Copa Paulino Alcantara late last year, will plunge back to action on Wednesday against Mendiola FC 1991./PN