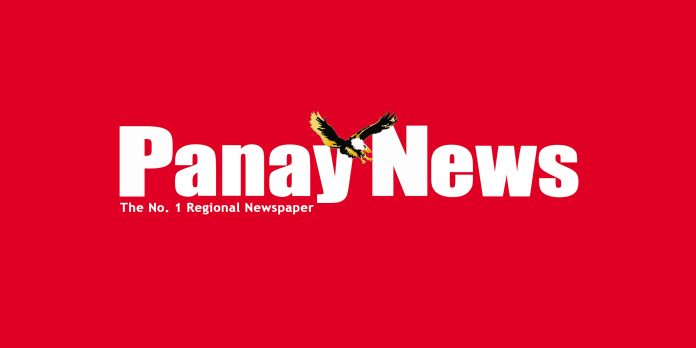 ILOILO City – The Sandiganbayan's First Division dismissed the graft complaint filed against former congressman Augusto Syjuco Jr. of Iloilo's 2nd District involving P3,250,000 intended for the procurement of fertilizers and other farm inputs for Alimodian town sometime in May 2004.
According to the anti-graft court, there was an inordinate delay in the preliminary investigation conducted by the Office of the Ombudsman and this violated Syjuco's and the other respondents' constitutional right to a speedy disposition of cases.
"(T)he Court is constrained, much to its regret, to decree the dismissal of this case," it stated.
The delay stretched for about three months short of 12 years counting from the day – February 2006 – the complaint was filed, according to the Sandiganbayan.
The entire process of preliminary investigation concluded only on Nov. 7, 2017, it noted.
"To the mind of the Court, the process of merely verifying a prima facie case, certainly, will not require 12 years in the context of the circumstances of this case," read part of the Sandiganbayan's ruling.
The complainant in this case was former Iloilo provincial administrator Manuel Mejorada. He accused Syjuco and several others of malversation, misappropriation, misuse and conversion of public funds.
Part of the Sandiganbayan's decision dated March 16, 2018 read: "…(T)he motions to dismiss/quash separately filed by accused Syjuco Jr.; accused Anino, Adricula, Cabaluna and Ambong; and accused Alonsabe, Almacen and Almonares are hereby granted. Accordingly, this case is ordered dismissed for violation of the right of the accused-movants to speedy disposition of their cases."
The Sandiganbayan resolution was signed by Associate Justices Efren De la Cruz (chairperson), Geraldine Faith Econg and Edgardo M. Caldona.
Based on the case information, the complaint was for one count of violation of Section 3(e) of the Anti-Graft and Corrupt Practices Act. Syjuco and other respondents were accused of tapping Tawo Kag Duta sa Kauswagan Cooperative as non-government organization-partner for the procurement of farm inputs in Alimodian, Iloilo.
The purchase was part of the Ginintuang Masaganang Ani Program of the Department of Agriculture (DA) under the administration of then President Gloria Macapagal-Arroyo and was covered by the Agriculture and Fisheries Modernization Act.
Other respondents were then Alimodian vice mayor Ramon Anino, municipal councilors Ireneo Mondero, Emmanual Adricula, Aquiles Cabaluna, Miguel Ambong, Geefre Alonsabe, and Job Almacen; and municipal agriculturist Roberto Alcudia.
After investigating Mejorada's complaint, the Ombudsman charged the public officials of conspiring with private respondents Timoteo Salvilla, Edgardo Comoda and Corazon Taladua, all of whom are executives of Tawo Kag Duta sa Kauswagan Cooperative, when the municipal council passed a resolution authorizing the late Alimodian mayor Bernardo Ambut to purchase the farm inputs.
The Ombudsman claimed the memorandum of agreement entered by Ambut and the Tawo Kag Duta sa Kauswagan Cooperative violated the first memorandum of agreement (MOA) with DA designating the local government as the implementing agency of the project.
The Ombudsman added that the MOA deviated from the Commission on Audit requirements which states that all non-government organizations need to be accredited by the agency before it can enter any MOA with the government./PN