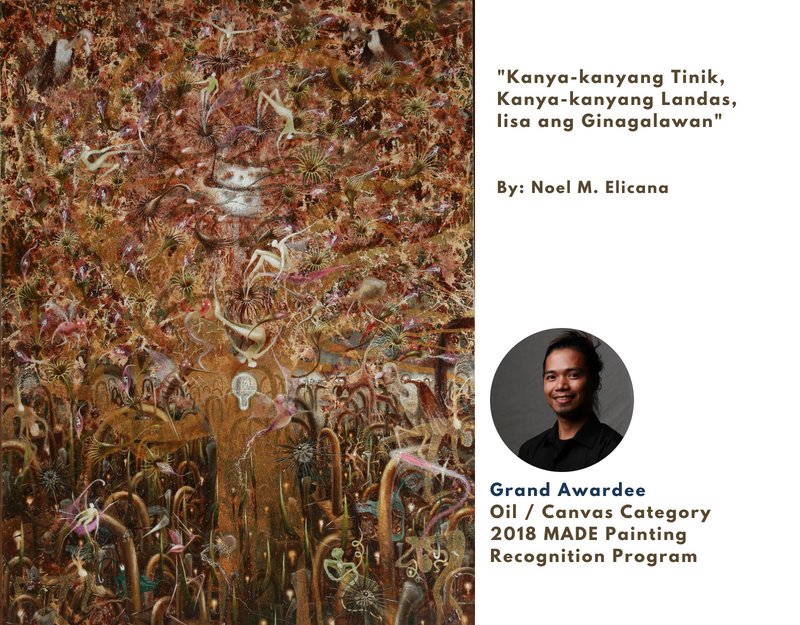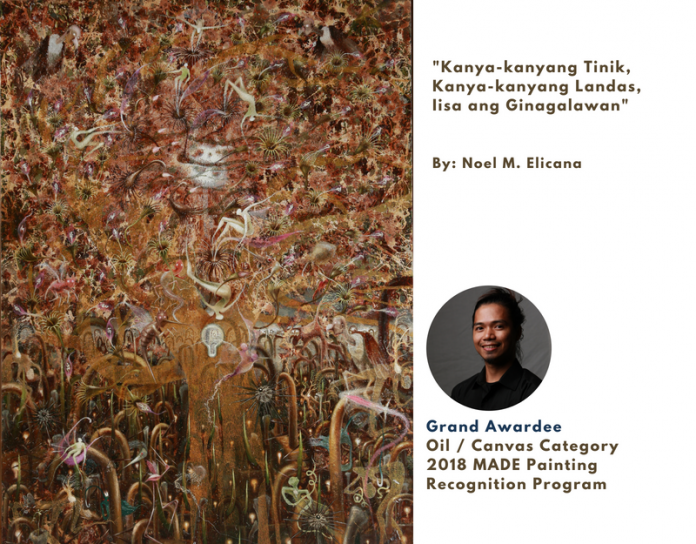 TWO ILONGGO painters earned top prize in one of the country's most prestigious awards, as another year of a successful search for the country's most promising artists concluded.
The winners of the 2018 Metrobank Art & Design Excellence have officially been named, weeks ahead of the 2018 MADE Awarding Ceremony and Exhibit Opening.
Leading the list is Ilonggo Noel Elicana, the Grand Awardee for the Oil/Acrylic on Canvas Category.
His winning piece, "Kanya-kanyang Tinik, Kanya-kanyang Landas, Iisa ang Ginagalawan", features an elaborate tree with otherworldly figures growing out of its branches.
In a statement shared with the press, Elicana was quoted as saying, "Every single Filipino has their own yoke to carry. But no matter what their differences are, their eyes shine with positive thoughts. These people envision their dreams and are searching to unlock their journey."
Similarly, Ilonggo Alex P. Ordoyo is the Grand Awardee for Watermedia on Paper category, receiving the honor for his haunting piece titled "Destroyed."
The monochromatic piece depicts the devastation that enveloped Marawi. The reduction of the city to ruins is captured in the melancholy lines that cut across the canvas.
This year's MADE Painting Recognition Program Final Board of Judges was chaired by one of the country's leading art critic and 13-time MADE judge Cid Reyes. Members of the Board included 1993 Metrobank Annual Painting Competition winner Alfredo Esquillo, Jr., award-winning visual artist Marina Cruz and curator Ricky Francisco and esteemed member of the academe and art community, Professor Leo Abaya.
Now on its 34th year, MADE has set the benchmark among the country's art competitions, raising the general public's appreciation for the arts through exhibits and lectures and has long served as the career launch pad of the country's most admired contemporary artists and sculptors. Among its past awardees are Elmer Borlongan, Mark Justiniani, Jan Leeroy New, Salvador "Buddy" Ching, and Andres Barrioquinto.
The awardees with be formally recognized at the 2018 MADE Awarding Ceremony and Exhibit Opening as part of the 56th anniversary celebration of the Metropolitan Bank & Trust Company (Metrobank) on Sept. 20. (GMA News)