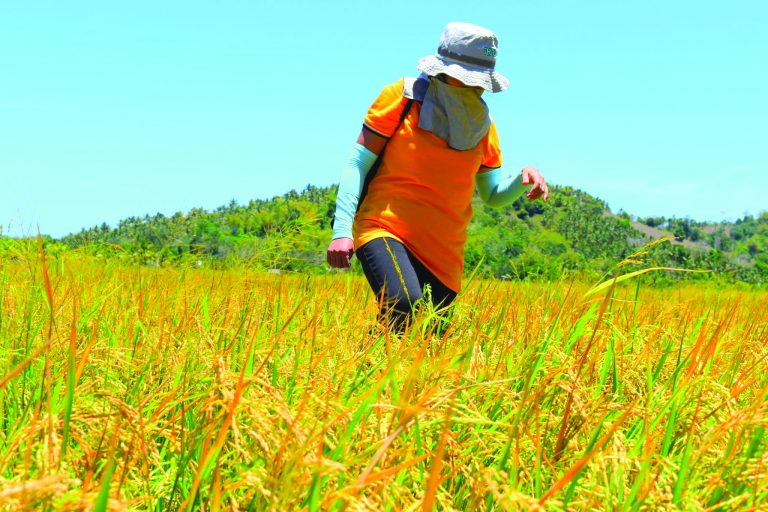 ILOILO City – The Department of Agriculture (DA) in Western Visayas urged rice farmers to report cases of pest infestations in their area to immediately mitigate crop damages.
"We are encouraging our farmers to contact their agricultural technicians if they monitor pest presence in their areas," said DA Regional Crop Protection Center (RCPC) chief Ryan Rasgo.
Rasgo said they already gave pest advisories to every province and encouraged farmers to monitor weather updates.
According to DA reports, around 393.73 hectares of rice farms in the region infested by rice black bug (RBB) incurred damages and around 23.4 hectares armyworm-infested areas recorded crop losses.
The highest incident of RBB is in Pontevedra, Negros Occidental with 208.28 hectares affected based on reports from Nov. 2018 to Jan. this year.
Armyworm infestation was also monitored in the 23.4 hectares of rice farms in municipalities of Madalag, Banga, Balete, and Altavas in Aklan.
"We are continuously producing bio-control agent metarrhizium anisoplae against RBB and has been proven effective in controlling the pest," Rasgo said.
Pests such as RBB and armyworm are hard to control when water is not sufficient in the field. According to Rasgo, farmers' practice of non-synchronous planting and not sanitized farm area also lead to pest occurrence.
He stressed that both pests can lead to 20 to 100 percent yield loss of rice at any crop stage.
Rasgo assured the farmers of DA-RCPC's constant coordination with the local government units to help them avert pest infestation. (With a report from the Department of Agriculture Western Visayas/PN)