THESE days, "influencers" have been mushrooming more than milk tea shops.  It is an appealing "job"; you get to review products, wait for freebies, get paid while traveling and affect other people's purchase decisions, thus, the term "influencer." You're basically a walking marketing tool, with lots of paychecks, travel itineraries and product samples available in your room.
But gone are the days when influencers are genuine ones. Today, celebrity kids and social media users can immediately call themselves influencers. Everybody can just post a video and make it viral, wear something straight out of a Korean fashion magazine, paint someone's face, or go somewhere most people haven't gone to. It's quite easy, they say. But in what sense do influencers really influence?
CLASSIFICATIONS
According to influencermarketinghub.com, an influencer is someone who has the power "to affect purchase decisions of others because of his/her authority, knowledge, position or relationship with his/her audience."
They can be classified into four categories: celebrities, industry experts, bloggers and micro-influencers.
Celebrities as influencers is crystal-clear. With their massive fandoms and never-ending exposure, they can definitely influence people's purchase and lifestyle decisions. When Korean stars endorse a beauty product, people immediately buy it. Imagine having a glass-like skin like them? That would be like living in a perfect universe.
The start of the influencer trend featured industry experts – professional advisors, journalists or people from the academe. They have gargantuan knowledge on things, making them real and credible influencers. Bloggers or content creators, meanwhile, incorporate the opinions of industry experts in their content.
But with the rise of social media came the rise of perception that the influencer industry is easy money, hence, gave birth to the micro-influencers. Influencermarketinghub.com defines micro-influencers are "normal everyday people who have become known for their knowledge about some specialist niche." They have thousands of followers. They interact with their audience well. They have well-curated Instagram feed. Most of them are paid – may it be in monetary form or through free products and services – to review (and promote!) products like makeup, apparel, hotels and restaurants and the like.
RISE AND FALL
The number of influencers in the world is more than a million – and counting. They shape opinions, trends and buying figures. They are everywhere – literally.
There was an overwhelming rise of influencer marketing in 2017. In fact, a study from Forrester – an American research company – discovered that 98 percent of marketing firms "see value in incorporating influencers into their strategies." A good influencer can push the brand to grow further and eventually lead into sales conversions.
As celebrities are more out of touch from their audience, brands turned to micro-influencers to do the job. Since these are real and normal everyday people, they are more relatable and "accessible." Plus, it's way cheaper for brands to pay these social media influencers as a celebrity name is worth thousands (or even millions).
It was a good start. Only that after a few months, the influencer industry became too big that there appeared a thin line between legit influencers and self-proclaimed ones. In August 2018, a survey by bazaarvoice.com showed that customers are concerned with the "repetitive nature of content and dipping quality" of influencer marketing. In fact, 62 percent of consumers feel like "influencer content takes advantage of impressionable audiences by being too materialistic (55 percent) and misrepresenting real life (54 percent)." The study may be conducted in Europe –which means that it may be different here in the Philippines – but still, influencer marketing has become more and more overwhelming in the country that you do not even know how to the distinguish the genuine ones from those who only want things for free.
Another study conducted by Dealspotr discovered that millennials are starting to distrust these micro-influencers. Their annual Millennial Shopping Fashion Study revealed that 52 percent of millennial consumers "trust influencers less these days." According to the respondents, they have issues with influencers because they are paid to influence, without taking into account the brand's quality, history and work ethics toward its employees.
ENTITLEMENT OF 'INFLUENCERS'
There are also thousands of micro-influencers in the Philippines. We probably have a thousand. But are they really influencers? Or are they people who only want to curate their Instagram feed or take too much time thinking about their IG captions only to end up with #VitaminSea, "Take me back," "No caption needed," and all other shibboleths in the social media sphere?
Some influencers in the Philippines gain too much entitlement that they forget to be sensitive and most of all, decent. Some are just freeloaders – self-proclaimed influencers who produce mediocre and shallow content.
In August 2018, beauty vlogger Michelle Dy was in hot water after skin-shaming. She said people notice every detail on her video, prompting her to post a statement on her social media.
"Problemahin niyo yong mga blackheads at pimples niyo mga besh, wag yong picture ko. Lahat na lang!" she posted on her Instagram stories, creating backlash among netizens.
Netizens were furious at Dy. For a so-called influencer, it was insensitive of her to release such statement as she – being a self-proclaimed beauty vlogger – should be the one to promote inclusivity in the beauty industry.
The number of self-proclaimed influencers in the country has been in constant rise. So when a resort in Siargao received multiple messages from these self-proclaimed influencers who requested for free accommodation, they completely snapped.
Banana Beach Club posted on Facebook that they are not interested in collaborating with these influencers, and suggested that these people should try working.
"We kindly would like to announce that White Banana is not interested to "collaborate" with self-proclaimed 'influencers.' And we would like to suggest to try another way to eat, drink, or sleep for free. Or try to actually work," the resort said on its official account on Facebook.
The incident sparked debates all over the world, with one netizen saying that another term for "influencer" is "freeloader."
The resort, however, clarified in another post that it doesn't have a problem with influencers. Their only concern were the "wannabes" and "freeloaders."
Could it be that the entitlement of these Filipino influencers fuel influencer marketing to go down the drain?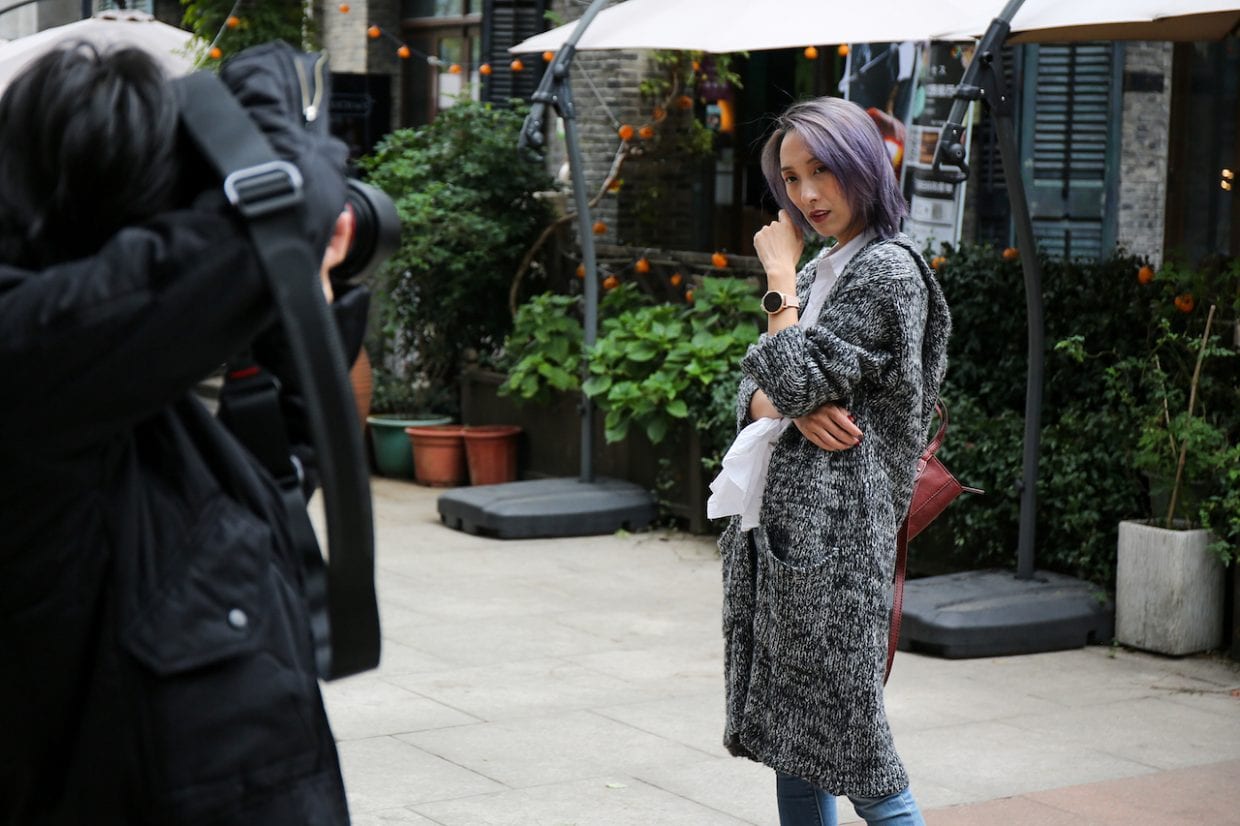 THE REAL ONES
In what sense do influencers influence the buying public in the country? Do we trust them? Do they influence us to buy the product that they are reviewing and promoting?
Perhaps, we get influenced in a materialistic sense. We buy the products because of their testimonials. We visit places because we've seen its photos on their social media. But is this the only extent of their influence? How about our morals? How about other things – like being environmentally and socially aware? Do they clean their trash after sunbathing and drinking by the beach? Do they continue to use products from manufacturers who abused their employees? Do they use reusable containers and speak against the use of plastic? Do they support advocacies on education? Or are they only concerned about their influencer image and Instagram feed?
Kim Jones nailed it by saying that the term influencer is a capitalist one.  "[It is] coined because your job is purely to promote, to manipulate, and even exploit someone's purchasing decisions. I hate that," she said in one of her interviews, adding that she prefers to be called a "digital creative."
In the world of digital marketing full of self-proclaimed influencers, perhaps we can tell who the real ones are. They are the young people who are out on the streets fighting for everybody's rights. They are the women who stand with their heads held up high; the vibrancy of their confidence is crystalline in spite of the many abuses brought about by society's indifference. They are the people who embrace their every flaw and go on with life with the purpose to inspire. They are the workers who choose – in their daily lives – to do what is right even if the wrong ones seem easy. They are the celebrities who are brave enough to deliver their opinions that may affect their popularity which they worked hard for all their lives. They are the people you see every day, who never give up hoping for better lives and for a better country – and do what they can to help.
They influence us to be good. They influence us to be aware, to be sensitive and to be responsible. They influence us to inspire. They influence us to love ourselves and to love others. Perhaps, the real influencers are those who do not call themselves influencers./PN