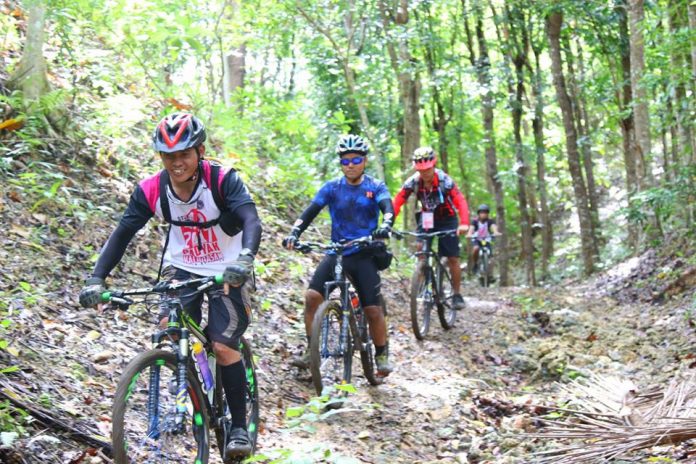 THE island-province may be more well-known for its sublimely sweet and ripe mangoes and the annual Manggahan Festival, but the rising interest on Guimaras is also fueling a biking revolution in the popular tourist destination.
Part of the festivities of the annual Guimaras celebration, the Manggahan Woodland Bikefest is set to kick into high gear this year with the 2018 Tour de Guimaras – a 110-km road race – on May 13.
The grueling competition is one of the main events of the Manggahan Woodland Bike Festival organized by the Guimaras Bike Paradise of the Philippines organization, held jointly with the island's annual mango-centered festivities.
Aiming to lift Guimaras to becoming a rising "bike paradise" in the Philippines, the organizers of the events wish to expand the tourism image of the island-province to include more outdoor sports and adventure seeking.
Guimaras boasts wide paved roads and awe-inspiring forest bike trails suitable for any bike lover – from beginners to mature hobbyists and athletes. The Woodland Bike Park in Sitio Sablay, Sibunag is the perfect place to start for anyone who wants to try this alternative way to enjoy the popular island destination, offering bike rentals and even obstacle courses and woods trails suited for different bikers young and old.
The "Guimaras Bike Paradise of the Philippines" is an ongoing innovative bike tourism project proposed by John B. Lacson Foundation Maritime University and fully endorsed and supported by the Province of Guimaras.
Other activities under the Guimaras Bike Festival are the island-circling Tour de Quinon (140-km road race), the 4X and BMX races on May 18, the Philippine Downhill League-Brusko MTB Epic Race on May 19, a bike exhibit on May 22 – culminating in the Manggahan Grand Fun Ride on May 20.
For the full list of upcoming activities, you may check the official Facebook page of Guimaras Bike Paradise of the Philippines./PN