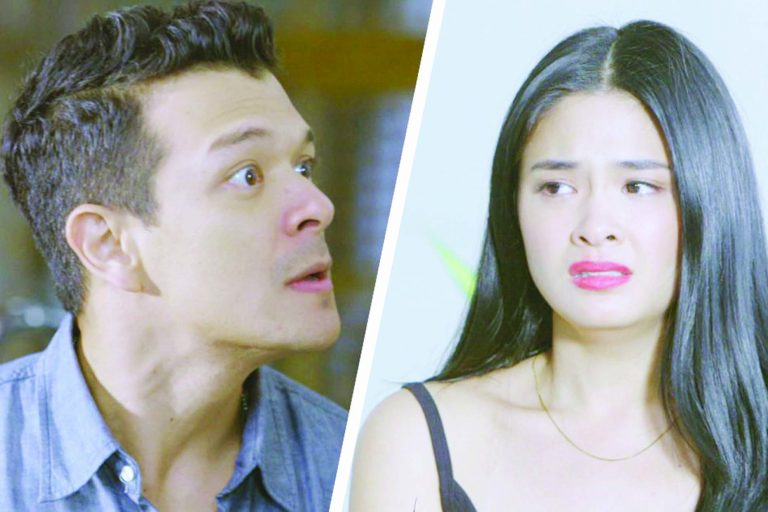 THE mammoth success of "Halik" has spurred a meme on social media in the form of complaints from viewers about being "puyat," or not having enough sleep, due to the teleserye being aired so late on TV.
That "Halik" has four main characters with varying degrees of romantic involvement makes most plot developments ripe for drama, as seen in Jacky and Lino's aborted relationship after finding out that Lino is the father of Jade's baby, and not Ace, who had been hoping for a fresh start as he finally came to terms with becoming a first-time parent.
The confirmed paternity also sent ripples of bitter confrontations, including among Lino's family members who shunned the idea of welcoming the pregnant Jade back into their household.
It's "voyeurism," lead actor Rosales said of what "Halik" offers to viewers, and why it has become such a big hit.
"Silip sa buhay ng ibang tao," he explained. "Nasa kultura ng Pilipino na hindi magsasalita, hindi ilalabas 'yung totoong nangyayari sa buhay nila, sa pamilya nila, kaya 'pag nakita nila sa TV kung paano nag-re-react 'yung mga involved, they're very curious."
"'Yung iba may strong reactions, kasi 'pag napanood na nila – 'Teka, hindi 'yun ang gagawin ko,' or, 'Oo, 'yun din ang gagawin ko, ganu'n ang mararamdaman ko.' In a way, 'yung show natin, iyon ang nagbibigay ng picture or clarity or idea kung ano talaga 'yung nangyayari sa buhay sa loob ng bahay ng isang Pilipino," the actor said.
The strength of "Halik," according to Rosales, is also in its writing, which he said benefited from the series being "canned," or having a set of completed episodes prior to airing. When it premiered on August 13, 2018, seven weeks' worth or a total of 49 episodes were already finished and ready to air.
Noting the project had "advanced scripts," RSB Drama head Ruel S. Bayani said the team "didn't have to go through the hand-to-mouth kind of situation, and it turned out this well."
The process and pacing of creating "Halik," Rosales added, "gave us the confidence to bring the story na mayroong direkyson, hindi 'yung parang huhula kami kung ano ang mangyayari depende sa response ng tao."
The series' groundwork and ongoing production are also beneficial to the cast and crew "in terms of health, kasi hindi kami barag na barag, hindi kami stressed sa set," Rosales pointed out.
"We're serious about it. If you have canned that much, it gives you time to actually be creative. Hindi napi-pressure 'yung writers, 'yung actors, 'yung directors. In that sense, sobrang blessing para sa amin 'yun," he added.
Rosales, 39, is not only one of the stars but is also credited as a "team leader" of the project, according to Bayani.
When asked about the extent of this leadership role behind-the-scenes, Rosales pointed out that he is not officially credited as such but said he feels honored to be entrusted with creative decisions for "Halik."
Aside from taking it upon himself to "provide positive energy" on set, Rosales said he is "blessed to be with a team na pinakikinggan 'yung comments ko sa script". (ABS-CBN)