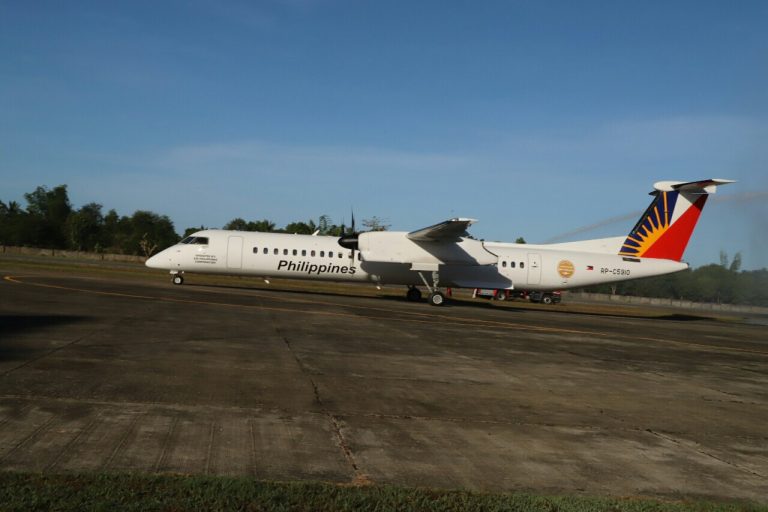 SAN JOSE DE BUENAVISTA, Antique – Antique capitol officials and employees who have official trips to Metro Manila are told to avail of the Philippine Airlines (PAL) Express flights as their way of supporting its presence in the province.
Antique governor Rhodora Cadiao , in a media interview on Tuesday, said currently PAL Express has three flights from Clark to Antique airport and vice versa. In her Executive Order number 48 issued last June 11, she instructed capitol employees to prioritize PAL Express when on official trips.
"Whereas at present three flights are available from San Jose, Antique to Clark Air Base and vice versa, which are doubtless a boon to the development of the Province of Antique and which ought to be maintained," she said.
The governor said that although there is enough number of passengers from Antique taking the PAL Express from the province to Clark and vice versa, she issued the EO as she had noticed that there are still numerous capitol employees who go to Iloilo province to take their flight to Manila.
"It would be a big loss on our part if the PAL Express flight would stop taking Antique route," she said.
She added that the PAL Express from Antique to Clark flight could also cut down travel time for the employees going to Manila through Iloilo.
It can be recalled that PAL's Q400NG aircraft took its maiden flight from Clark to Antique on December 16, 2018 with only two flights per week.
PAL started its three times per week flight to Antique last April 25. The airlines' aircraft with a seating capacity of 86 passengers flies to Antique on Tuesday, Thursday and Sunday every week. (PNA)