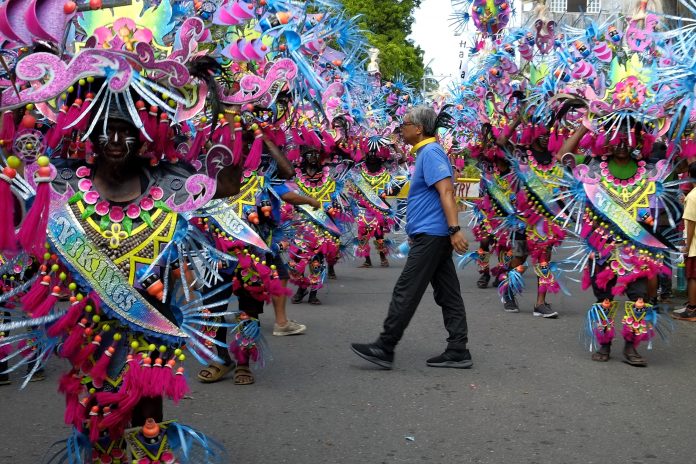 KALIBO, Aklan – Is the Ati-Atihan Festival organizer in peak health after it decided not to renew its contract for next year's festivities? How were the funds expended during this "low-budget" Ati-Atihan Festival?
These are intriguing questions that will be answered by the Kalibo Sto. Nino Ati-Atihan Foundation, Inc. (Kasafi) on Feb. 23.
The foundation is set to present to the public the status of financial operations, whether income or loss, for the fiscal year ending Jan. 31, 2019.
As part of its accountability and transparency, the foundation has an obligation to submit the annual financial reports to the Sangguniang Bayan of Kalibo, Aklan 60 days after the yearly Ati-Atihan festival under a Memorandum of Agreement (MOA) with the municipal government of Kalibo.
This year, the foundation has to submit it on or before March 20, 2019.
Bulk of the revenues generated by Kasafi in relations to the festival celebrations come from government agencies, individuals and corporate sponsors, advertisement for Ati-Atihan souvenir program, tickets from Hala Bira Ati-Atihan nights and Mutya it Kalibo Ati-Atihan pageant, and  depot sales.
The foundation spent for tribe subsidy, printing of souvenir programs, Ati-Atihan promotional materials, security, salaries and wages of staff, task force Kakas as well as expenses for Kapuso Night, beauty pageant and sidelight events on Traffic Jam, Tamboe Opening Salvo, Bikers Rally and Sadsad street party.
Interestingly, Kasafi is deep into building a new horizon to further promote culture and arts of the province of Aklan in its future endeavors.
It forged ties with stakeholders and the local government units as a year-round organization of volunteers in managing the Ati-Atihan festival since it started operation in 2010.
More recently, the festival in Kalibo, Aklan was named one of the 300 best festivals in the world by two global digital festival discovery communities, the F300 and EverFest and acclaimed in the World Costumes Festival as the "Mother of All Philippine Festivals". (Akean Forum/PN)