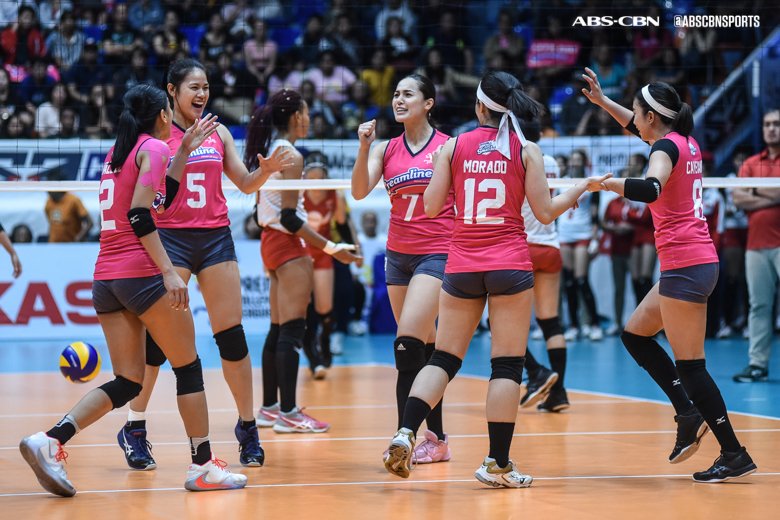 Season 3 Open Conference via a 29-27, 25-22, 27-25 sweep of Petro Gazz Angels in Game 2 of the finals at the San Juan Arena.
Alyssa Valdez tallied 18 points while Conference MVP and Best Open Spiker awardee Jessica Galanza added 16 markers.
The Cool Smashers ended the tournament with a clean 20-0 win-loss record.
Finals MVP and five-time Best Setter awardee Julia Morado chipped in 24 excellent sets while Risa Sato, Michele Gumabao and Celine Domingo had six markers each for Creamline.
The Cool Smashers wasted two set points and had to survive three set point advantages by the Angels in the first set before Valdez came to the rescue with back-to-back crosscourt hits to break a 27-all deadlock.
In the second set, the Cool Smashers got another scare with the Angels trailing at 22-20. But untimely errors did the Angels in. The Cool Smashers cruised to a two sets to none edge.
Creamline was again pushed to the limit in the third set with the score knotted several times with last at 25-all before Valdez scored the match point advantage coupled by an Angels error to end the match.
Meanwhile, BanKo Perlas Lady Spikers captured the bronze medal, needing only one set win to secure the better quotient against Motolite Power Builders in Game 2 of the best-of-three battle for third./PN