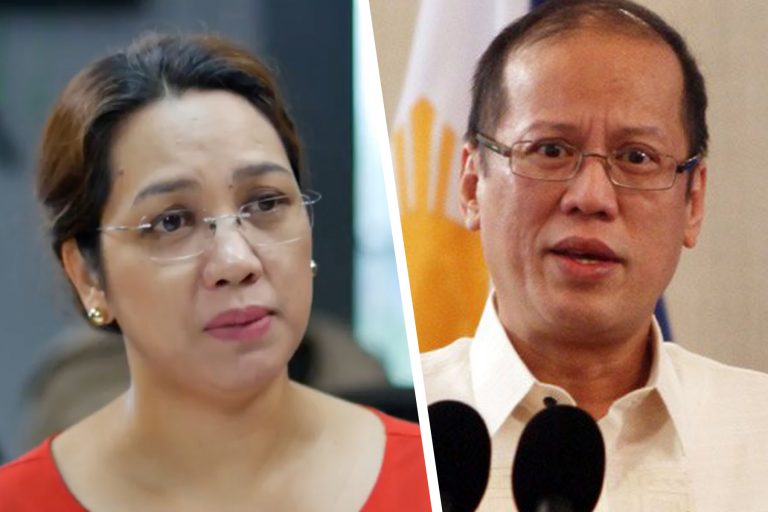 MANILA – A House of Representatives joint committee has recommended the filing of charges against former Health secretary Janette Garin in relation to the P3.5-billion Dengvaxia mess.
Garin, former president Benigno Aquino III and former Budget secretary Florencio Abad have violated Section 3(e) of Republic Act 3019, or the Anti-Graft and Corrupt Practices Act, according to a report furnished by the joint committee.
The panel is composed of the Committee on Good Government and Public Accountability and Committee on Health.
Garin, Aquino and Abad allegedly "conspired and confederated with one another for the purpose of giving any private party any unwarranted benefits, advantage or preference in the discharge of his official administrative or judicial functions through manifest partiality, evident bad faith or gross inexcusable negligence."
There was collusion among the respondents to ensure that a large quantity of Dengvaxia vaccines would be purchased by the government, the report added.
"This was done even though the safety and efficacy of Dengvaxia had not been clearly established. These officials provided shortcuts in the process to favor Sanofi Pasteur, the manufacturer of a commercially available dengue vaccine," the joint panel said.
Among the other respondents were Dr. Maria Joyce Ducusin, Dr. Rosalind Vianzon, Dr. Mario Baquilod, Dr. Julius Lecciones, Dr. Estrella Paje-Villar, Dr. Kenneth Hartigan-Go, and Dr. Lyndon Lee Suy.
On top of the graft case, Garin, Aquino, Abad, and Lecciones were also accused of technical malversation under Article 220 of the Revised Penal Code and grave misconduct.
The Aquino administration has initiated the nationwide immunization program in the summer of 2016, purchasing Dengvaxia shots worth P3.5 billion for 1 million public school children in regions reported to have the highest incidence of dengue.
The Health department has stopped the program in December 2017 after Sanofi Pasteur said it might increase the risk of severe dengue in recipients who had not contracted the mosquito-borne disease.
At the time, over 800,000 school children had been inoculated with Dengvaxia./PN