THE Dinagyang Festival is known far and wide for its participants' impressive choreography and striking costumes that reflect Ilonggo ingenuity, craftsmanship and artistry.
But for the Parish of San Jose de Placer that started the festivity 50 years ago, it remains a religious feast.
"We focus more on how to deepen the devotion to Señor Santo Niño," said Reverend Father Edcel Alcayaga.
The parish is one of the three organizers of Dinagyang 2020. The two others are the city government of Iloilo and the Iloilo Festivals Foundation, Inc. (IFFI).
In fact, Dinagyang Festival 2020's theme is "Perfect Vision: Celebrating the Ilonggo Spirit in Honor of Senior Sto. Niño."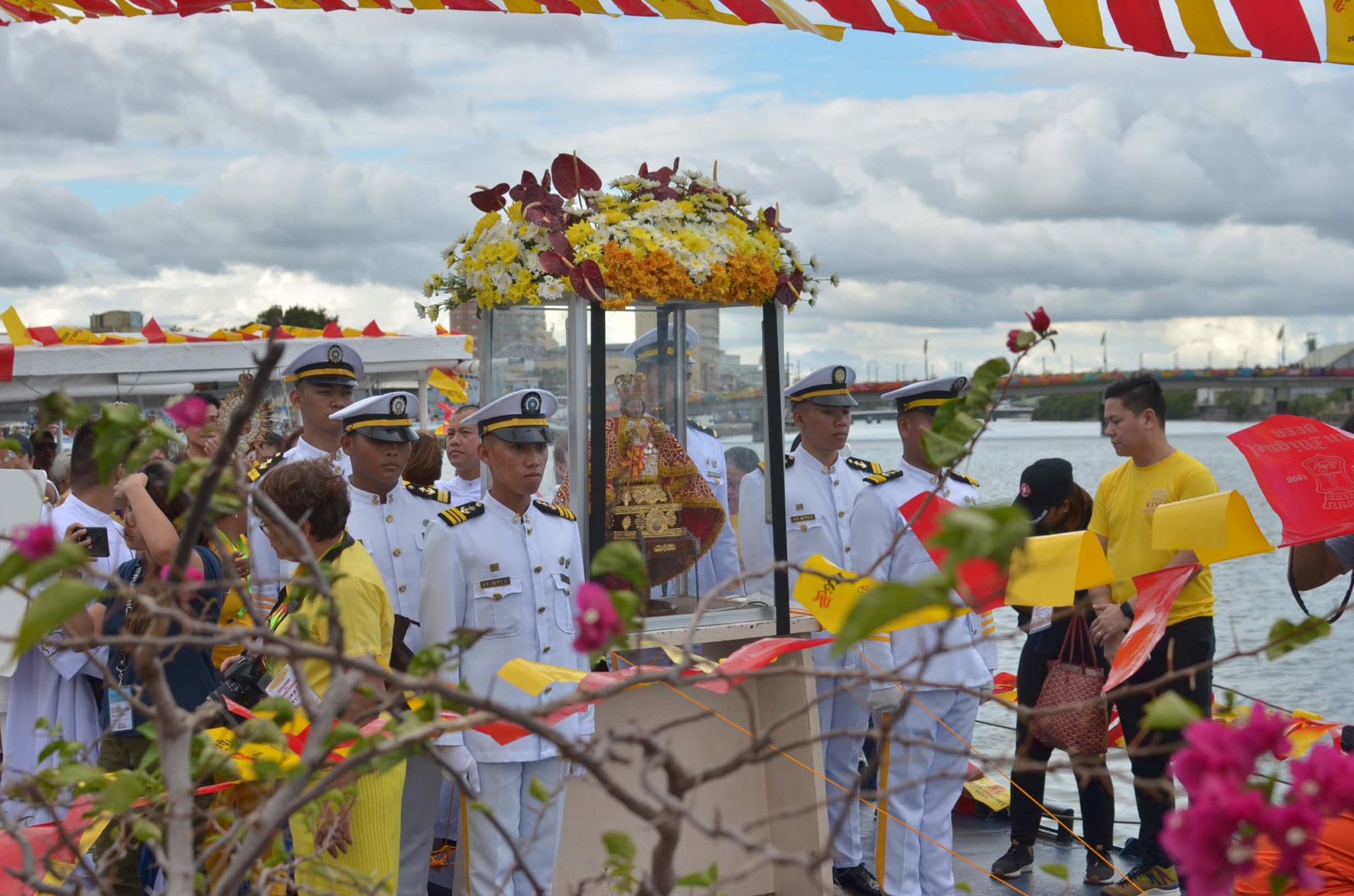 Rightly so. Dinagyang started in 1967. A replica of the Santo Niño de Cebu was brought from Cebu to the San Jose de Placer Church in Plaza Libertad.
The image, accompanied by devotees from Cebu, was enthusiastically received by the Ilonggos who danced on the streets of the city to the tune of rumbling drums.
Alcayaga has a special request to Dinagyang revelers: Don't bastardize Santo Niño images. Handle them with care and respect.
"Don't shake it, don't swing it," said Alcayaga.
In Cebu whose Sinulog Festival also honors the Holy Child Jesus, according to Alcayaga, participants view the Santo Niño image as sacred.
After the Dinagyang, tribes should keep the Santo Niño images or they should dispose them properly, he said.
Do not crumple or tear them then dump them in the garbage bins, he said, but bury them.
Dinagyang is the Hiligaynon word for revelry or merrymaking. The festival is Iloilo City's version of the Ati-atihan celebrations widely observed not only in Panay Island but also in other parts of the country.
The San Jose de Placer Church spearheads big religious Dinagyang events such as the religious "sadsad" (merrymaking, last night) and fluvial procession and solemn foot parade (Jan. 24)./PN