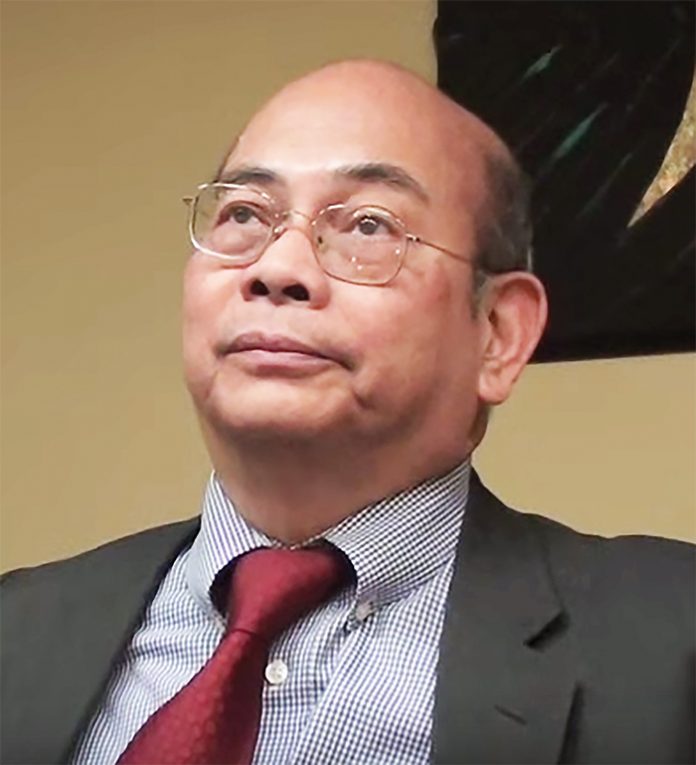 MANILA – The shift towards to a federal system of government would do more harm than good to the country, two economists from the University of Asia and the Pacific (UA&P) claimed recently.
"I think it would be a disaster … It's not necessary and it's counterproductive. It doesn't make any sense at all," Bernardo Villegas, economist and one of the founders of the UA&P, said in a press briefing in Taguig City.
Villegas was among the framers of the 1987 Constitution under former President Corazon Aquino, from which the current administration seeks to change.
The Malacañang earlier in the day said there is a need to exert "more effort" to educate the public on federalism, the form of government President Rodrigo Duterte is rooting for.
Results of a Pulse Asia survey revealed that 67 percent of Filipinos do not support Charter change, and that 62 percent are against a federal system of government.
In the shift towards federalism, provinces will be grouped together to form various federal states with their own local governments.
"These people from above are just declaring that these provinces will be together. There's no rhyme or reason," Villegas said.
His sentiment was mirrored by Victor Abola, economics professor at UA&P.
"It's such a big leap that it's going to be a disaster," he said in the same press briefing.
Abola noted the shifting to a federal government could also lead to "hyperinflation" or inflation rates beyond 1,000 percent which happened in other countries after the shift to federalism.
"They happened mostly in Latin America and also in eastern Europe when they broke away from communism. They don't have very good experience in this regard," he said.
"That is the primary reason for hyperinflation episodes – local governments are very poor with administration," Ebola noted. (GMA News)