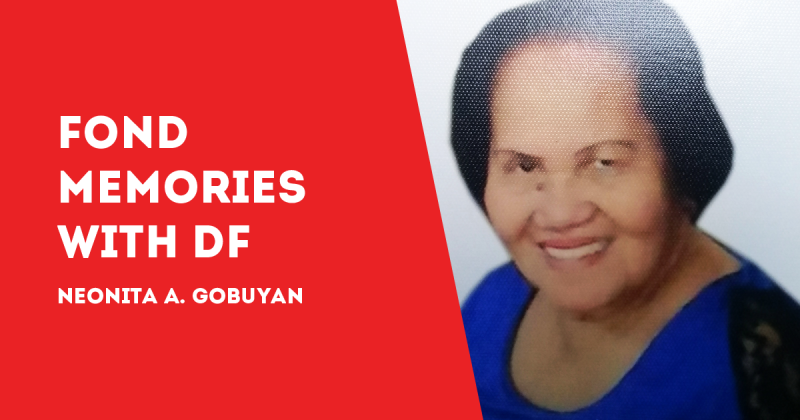 BY NEONITA A. GOBUYAN
ONE OF THE MOST colorful media practitioners in Iloilo was Danny G. Fajardo, popularly known as DF, the founder of Panay News.
When DF and his wife, Mary, settled here in Iloilo City I helped them be familiarized with the place by introducing them to people in government and the private sector.
Through the years, DF accommodated my articles in Panay News. I was then the Bureau Chief of the Philippine News Agency in Panay and Guimaras islands.
DF became active in projects and programs of the Iloilo Press Club. I was the lone lady panelist of his well-known TV and radio program "Reklamo Publiko."
DF taught me so many positive ideas as a media practitioner such as good public relations, and how to deal with people from all walks of life, and even marketing skills.
He told me to dress well when meeting clients and top people in society. When fellow media criticized him in public, I always defended DF. I'm a die-hard DF fan.
When the late fellow journalist Teddy Sumaray and I needed financial support, DF always helped us. He was a generous person to media friends. This friendship would last until the end of his life.
I remember DF usually texting me Bible verses at 4 a.m. I readily reacted and sent him some spiritual messages.
In August of last year I got sick of pneumonia and almost died. I planned to text DF about my sickness but I was told he was in Manila for a heart operation.
DF died on Sept. 10, 2018. Since then I no longer received text messages of Bible verses from him for he already went to heaven with the Lord./PN