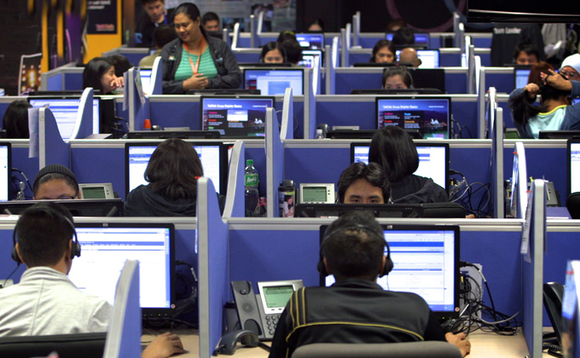 MANILA – The Philippines must step up its game if it wants to stay in the lead in the business process outsourcing (BPO) industry, an analyst said Friday.
Karim Raslan, founder of public affairs and political risk consultancy firm KRA Group, said India may soon overtake the Philippines as it is slowly moving towards artificial intelligence.
"The growth we see in the Philippines now, $28 billion which grows out of BPO, is going to be lost unless the Philippines upskills, unless the Philippine government comes up with a clear set of policies to attract the right type of investments to educate those who are in call centers to be more competitive," Raslan said in an interview on ANC's "Headstart."
Raslan said the Philippines needs to acknowledge that voice-based services are going to be diminishing and instead focus on its other strengths.
"The pressure on all the banks is relentless to cut cost, so this is coming," he said citing an interview of Mike Corbat, CEO of Citigroups. Corbat said thousands of jobs in the call center industry across the globe would be lost with AI.
Raslan said President Rodrigo Duterte must get his policy makers focus on BPO, an industry that has provided a middle class life to millions. (ABS-CBN News)