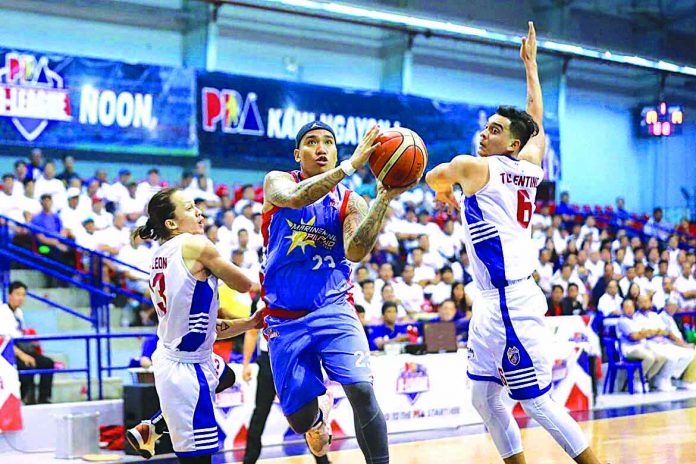 MANILA – Marinerong Pilipino Skippers punched a semifinals ticket in the 2019 PBA D-League Foundation Cup after a 100-78 win over AMA Online Education Titans at the Ynares Sports Arena in Pasig City.
Eluid Poligrates tallied 19 points to go along with three rebounds, three assists and three steals on Thursday.
The veteran-laden Skippers is making a return trip to the semis after missing the bus last conference.
Negrense Mark Yee produced 13 points and six rebounds. JR Alabanza supplied 12 points and eight boards while Ilonggo John Byron Villarias and Jhonard Clarito had 11 points apiece.
"Very thankful ako sa management sa pagiging supportive nila, at sa players dahil trinabaho nila 'tong laro na 'to kaya kami makakarating ng semifinals," said Skippers head coach Yong Garcia.
From a narrow 17-14 lead in the opening quarter, Poligrates and Yee anchored the Skippers' 15-0 scoring run to give them a 32-14 advantage early in the second.
The lead reached its largest at 68-42.
The Skippers will now await the winner between Group B teams Technological Institute of the Philippines Engineers and Black Mamba Energy Drink for their foes in the best-of-three semis affair.
Aaron Black ended his PBA D-League campaign with 22 points, four rebounds and five dimes; Vince Tolentino had 13 points and five rebounds; while Andre Paras had 12 markers and 11 boards for the Titans./PN