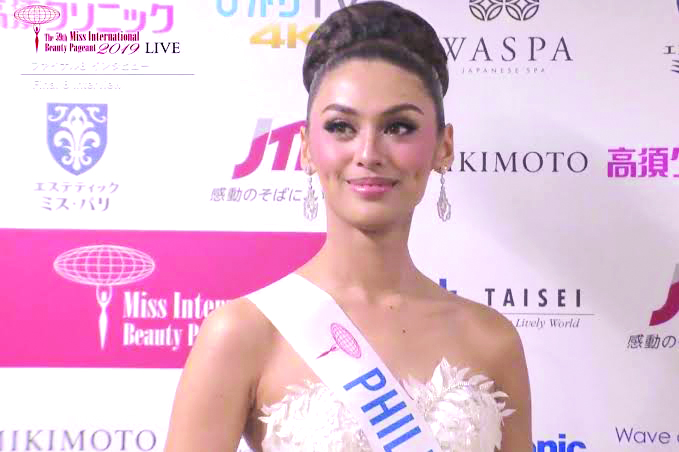 WOMEN empowerment and discrimination were Bea Patricia "Patch" Magtanong's main focus in her speech during the 2019 Miss International beauty pageant held Nov. 12, at the Tokyo Dome, in Japan.
"When I was younger, I found it strange that I was subjected to different standards as other boys my age. When I got older and even more so when I became a lawyer, I began to question these standards and challenge them. Why should women live in fear of harassment, violence and discrimination when basic human decency calls for respect, tolerance, and compassion?" said the 25-year-old lawyer.
"To cheer all women means to support all women regardless of their race, religion, or background. But not only this, it also means to remove the barriers that prevent women from realizing their full potential. Miss International does this by fostering a global culture of women empowerment and gender equality. And through this platform, we can ensure that no woman anytime, anywhere is left behind," she added.
The Philippine representative to the Miss International beauty pageant finished in the Top 8.
Sireethorn Leearamwat won Thailand's first-ever Miss International crown while Mexico's Andrea Toscano was named first runner-up, followed by Uganda's Evelyn Namatovu, Colombia's Maria Alejandra Vengoechea, and United Kingdom's Harriotte Lane. (Push)