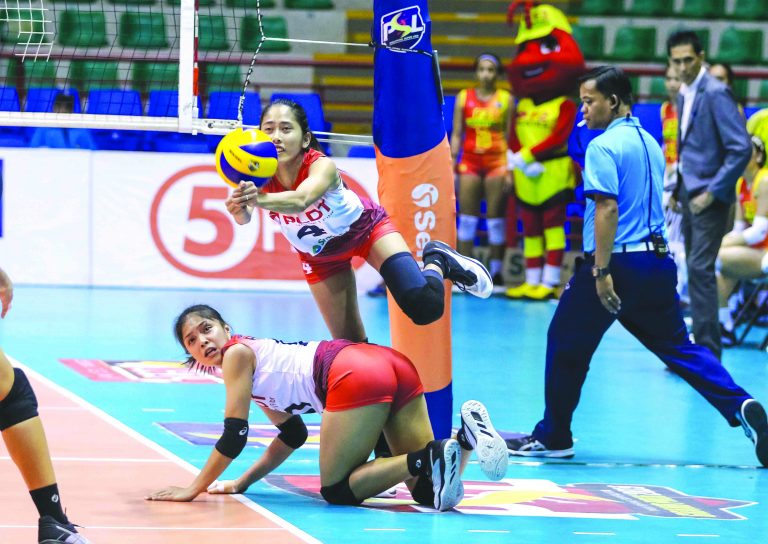 MANILA – PLDT Home Fibr Power Hitters pulled off a stunning 25-20, 23-25, 25-21, 25-18 victory over F2 Logistics Cargo Movers in the 2019 Philippine Superliga Grand Prix on Saturday night at the Alonte Sports Arena in Biñan, Laguna.
Kendra Dahlke came up with another strong performance as she finished with double-double 19 points and 10 excellent receptions for the Power Hitters, which moved up to third spot with 6-4 win-loss slate.
Fellow reinforcement Grace Lazard chipped in 18 markers, while Aiko Urdas and Joyce Sta. Rita also stepped up with 11 and 10 points, respectively, for the Power Hitters in the match that took one hour and 47 minutes to conclude.
The Power Hitters took advantage of Cargo Movers' slow start Dahlke and Lazard delivering the goods to easily win the first set. F2 Logistics managed to fight back in the second set to level the set count.
The Power Hitters regained its form in the third set with an 8-0 start en route to taking the set win. In the fourth, PLDT turned a slim 8-4 lead to an 11-5 edge and never looked back.
"We trusted each other and I think that made the difference in today's match," said Power Hitters setter Jasmine Nabor. "Our game plan worked, especially our combination attacks, because we knew that we can rely on each other."
Lindsay Stalzer finished with 21 points while Victorinara Galang and Becky Perry added 11 and 10 markers, respectively, for the Cargo Movers, which absorbed its second loss in nine outings.
In the second game, defending champions Petron Blaze Spikers cruised to its ninth straight win in as many games after a 25-10, 25-7, 25-19 sweep over the Cignal HD Spikers./PN