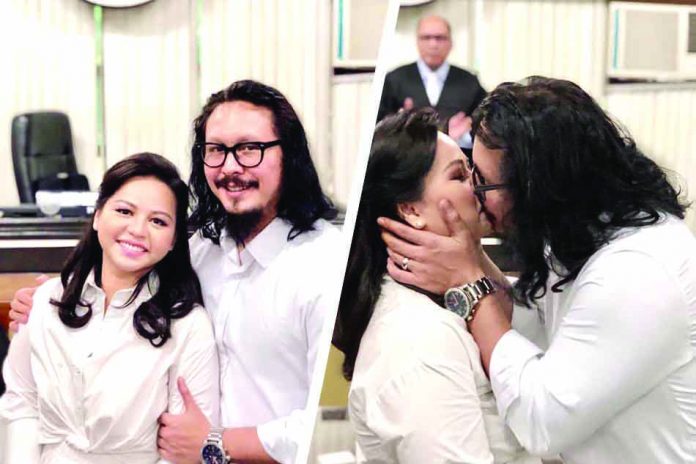 BARON Geisler has married girlfriend Jamie Evangelista in a civil ceremony, a year after they became a couple.
Geisler and Evangelista, a psychologist whom the actor met while he was inside a rehabilitation center for his past drug addiction, tied the knot Friday.
The images included a sweet image of the two sharing their first kiss as a married couple, and a shot of their rings.
Geisler has described Evangelista as "God's gift" to him.
He said in a previous interview: "I'm very blessed to have her in my life kasi I'm not perfect, I'm God's work in progress, but I am striving to be the best version of myself."
"Without God by my side and without her, I cannot make it."
It was in September last year when the two became a couple. Geisler shared that it was a case of "love at first sight." (ABS-CBN News)