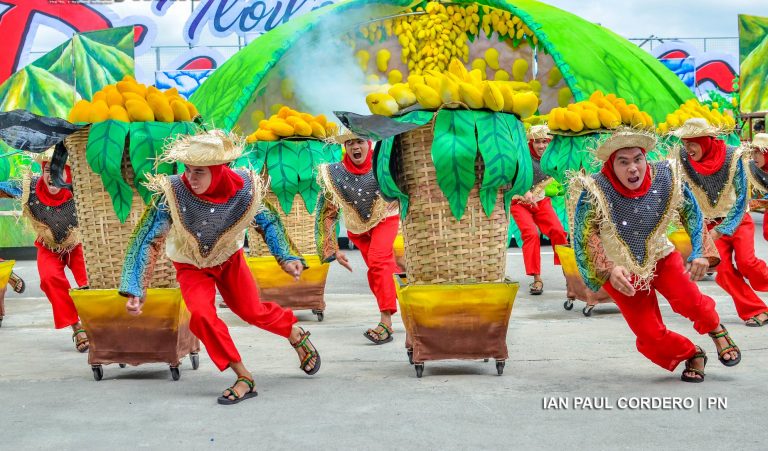 ILOILO City – Manggahan Festival, represented by Hubon Guimarasnon in the Aliwan Fiesta 2019 street dance competition, placed third.
The contest was held in Pasay City, Metro Manila on April 26. The results were announced on Saturday night.
Guimaras province tourism officer Liberty Ferrer said the province of Guimaras was happy with the win and was sharing with the whole Western Visayas the honor.
The annual Aliwan Fiesta gathers different cultural festivals of the Philippines at Star City Complex in Pasay City. Contingents compete in dance parade and float competitions.
Organized by Manila Broadcasting Company together with the Cultural Center of the Philippines and the cities of Manila and Pasay, the event is dubbed "the mother of all fiestas."
"Joining the Aliwan was a big opportunity to promote Guimaras," said Ferrer.
The island province will be staging its annual Manggahan Festival from May 11 to 22.
Hubon Guimarasnon's performance showcased Guimaras' sweet mangoes, cashew nuts, bananas, and fishes.
"We did not limit our presentation to mangoes. Damo kita ipabugal sa province sang Guimaras," Ferrer told Panay News.
In last year's Aliwan, Manggahan Festival placed second.
These were the Aliwan Fiesta 2019 street dance major winners:
* 1st place – Pintados Kasadyaan Festival (Leyte, represented by Pasaka festival of Tanauan, Leyte)
* 2nd place – Buraburon Festival (Burauen, Leyte)
* 3rd place – Manggahan Festival (Guimaras)
* 4th place – Meguyaya Festival (Upi, Maguindanao)
* 5th place – Niyogyugan Festival (Quezon)/PN