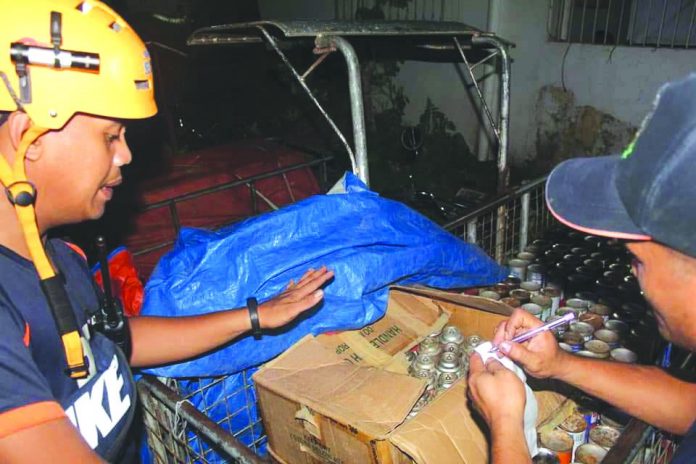 ILOILO City – At least 1,055 illegally refilled butane canisters were confiscated at a police checkpoint on Gerona Street, Guimbal, Iloilo. Four persons were arrested.
Officers of the Guimbal police and fire stations nabbed 26-year-old Herge Salomeo and his three minor cohorts around 9:15 p.m. on Nov. 10.
The suspects were caught transporting butane canisters believed to be refilled with liquified petroleum gas, which is a violation of Presidential Decree No. 1865 that prohibits the sale or distribution of petroleum products for profit and without a license from the government.
Police said the butane canisters were from La Paz district and set to be delivered to Maigao, Iloilo.
The suspects were detained in the lockup cell of the municipal police station, facing charges./PN