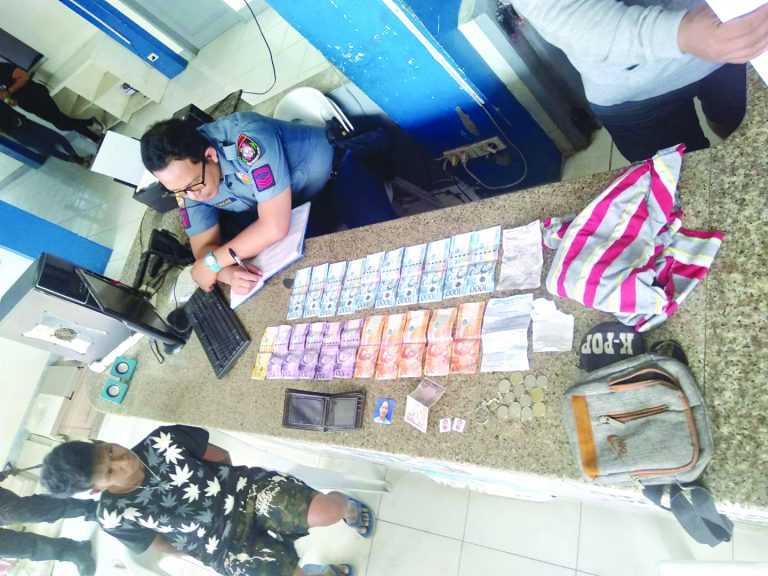 SAN JOSE, Antique – An 18-year-old woman believed to be behind a series of theft incidents in this capital town was captured by the police.
Maricel Barte – a resident of Purok San Juan, Barangay 8 – was caught on video stealing an unsuspecting vendor's purse that contained around P23,000 cash on March 17 at Tradetown in Barangay Dalipe.
Officers from the municipal police station conducted a manhunt against Barte, who hid in the remote barangay of Danawan in Tobias Fornier town.
According to the cops, Barte tried to evade arrest by running away but was cornered after a long chase which ended in Barangay Santo Tomas, also in Tobias Fornier.
A sling bag was recovered from Barte. It contained P11,147 cash, a brown wallet, assorted receipts, four Dinar bills, and three plastic sachets of suspected shabu wrapped inside a cigarette foil.
The suspect admitted to other theft incidents in San Jose, police said.
Records from the San Jose police station also showed that Barte had indeed been involved in other theft incidents in the town.
She was not jailed since she was a minor at the time, police said.
Barte was taken to the San Jose police station, where she was detained.
She will be charged for violation of Republic Act (RA) 10951, or the Revised Penal Code, for theft.
Barte will also face charges for violation of RA 9165, or the Comprehensive Dangerous Drugs Act of 2002, police said./PN