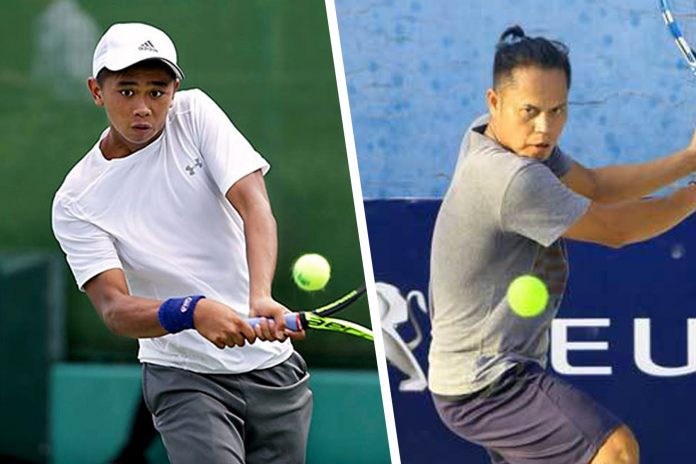 MANILA – The best tennis players in the Philippines will compete in the 37th edition of the PCA Open from Nov. 16 to Dec. 9.
Considered the most prestigious tournament in the local tennis calendar, this Group 1 level event will be held at the Philippine Columbian Association Tennis Courts in Paco, Manila.
Back to defend his crown in the men's open event is defending champion Bryan Otico.
Last year's runner-up and former two-time champion John Patrick Tierro, along with legendary eight-time champion Johnny Arcilla are also among the favorites for the crown.
Others expected to participate are Philippine No. 1 Francis Casey Alcantara, No. 2 Jeson Petrombon, and No. 3 and 2015 champion Alberto Lim.
Reigning ladies' open and five-time champion Marian Jade Capadocia will be tested once again, as she faces the likes of last year's runner-up and two-time champion Clarice Patrimonio, and doubles specialists Bambi Zoleta and Akiko de Guzman.
Events this year are as follows:
* Men's and Ladies Open Singles and Doubles (qualifying on Nov. 26 to 29; main draw on Nov. 30 to Dec. 9)
* Juniors 10-under and 12-under (Nov. 16 to 18)
* Juniors 14-, 16-, 18-under (Nov. 23 to 26)
* Seniors Doubles Men's 40-above and 55-above, and Senior Women's Doubles 40-above and 55-above
Participants may register through text to tournament referee Ilyn Hupano at 0917-794-1354 or via email to [email protected], or register at the Philippine Columbian via 563-8501 local 116 and look for Chris Cometa. (ABS-CBN Sports)