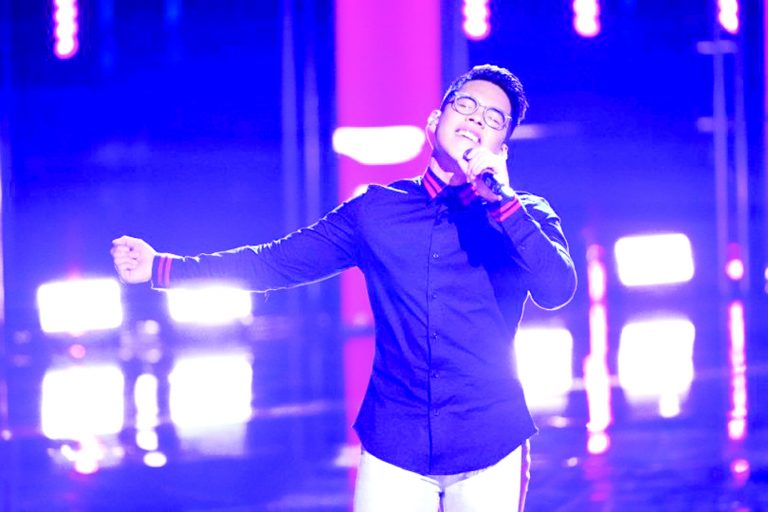 FILIPINO singer Jej Vinson ended his journey in the American version of "The Voice" after failing to make it to the contest's Top 8.
A member of Kelly Clarkson's team, Vinson performed Nick Jonas and Tove Lo's song "Close."
In the end, the following contestants made the cut: Kim Cherry (Team Blake), Carter Lloyd Horne (Team Blake), Maelyn Jarmon (Team Legend), Gyth Rigdon (Team Blake), Dexter Roberts (Team Blake), Andrew Sevener (Team Blake), Shawn Sounds (Team Legend), and Rod Stokes (Team Kelly).
On Twitter, Vinson thanked all those who have supported him in his "The Voice" journey, which ended with him in the Top 13.
"I'm feeling so grateful right now. Kelly Clarkson, you are the best coach that I've ever had, and I will take what I've learned from you with me forever. Thank you for believing in me. To all my fans, families, and friends, I love you guys so much. Thank you for supporting me tirelessly," he said.
He went on: "I don't want anyone to be sad because to be honest, I'm just happy that I'm able to sing in front of millions. I'm an artist. I have music coming. I will keep working my butt off. I hope you guys keep supporting me."
Vinson impressed all four coaches of "The Voice" US during his blind audition last March with his powerful rendition of Drake's "Passionfruit."
Coach Adam Levine even went as far as saying that the Filipino singer is "better than all of us." (ABS-CBN Entertainment)